Raw Honey - Just How Bees Made It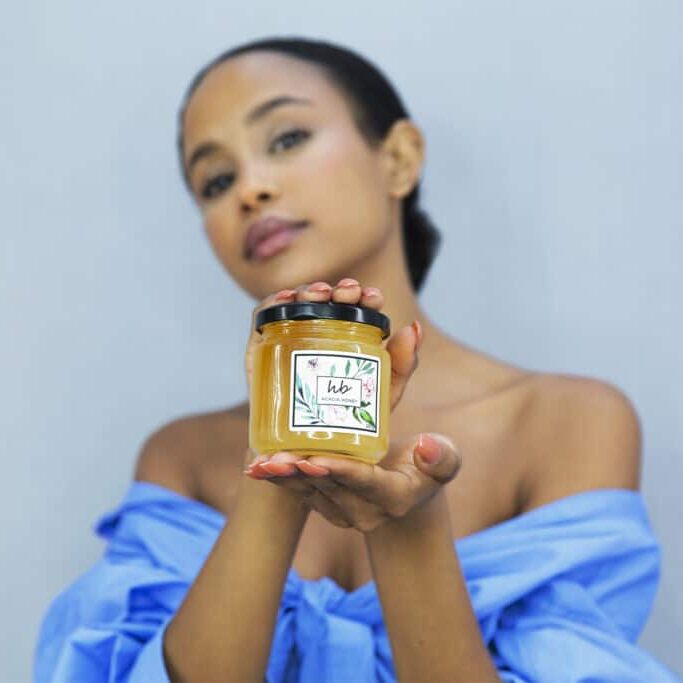 Welcome to HoneyBee & co!
Welcome to our world of honey, where we bring you the sweetest treasures from nature's bounty. Our honey is gathered from the most beautiful and untouched places, such as the vibrant landscapes of the United Kingdom, including the Midlands and the Yorkshire Moorlands and the Transylvanian Acacia forests.
We are proud to introduce our new additions - Soft Set Honey and Wild Flower Honey from the Midlands, and Heather Honey from the Yorkshire Moorlands. These are not just any honey, but unique, premium varieties harvested straight from the heart of Britain. They are local honey, gathered by small beekeepers with whom we work closely, helping them commercialize their honey and supporting the growth of the UK and bee population.
At Honeybee & co, we believe in preserving the natural goodness of honey. As a small, family-owned company, we are passionate about sustainable and eco-friendly practices. We are proud to be plastic-free, and our commitment to the environment extends to every aspect of our operations, from the way we harvest our honey to the way we package it.
So come, and explore our world. Taste our honey's rich, natural sweetness, and join us in our mission to support small beekeepers and promote sustainable practices. Whether you're a honey connoisseur or simply someone who appreciates the finer things in life, we invite you to experience the magic of our honey.
This has to be the best honey ever. I can't believe I was that rubbish from the supermarket now I've tasted this. Yes it's a tad on the

...

expensive side but it's pure genuine real McCoy stuff, full of all the right ingredients for your body and mind. Tried it on toast and Omfg it's delicious.

read more

Mmmm this honey makes you hum like a bee 😋 you have got to try it. Beautifully wrapped and arrived within a few days. Simple and

...

clear website, a pleasure to explore. 🩷

read more

Fast delivery and beautiful packaging of the honey pots. The semi set honey taste absolutely wonderful. Great honey. Thanks for the hard

...

work that has gone into it 😍😍

read more Really enjoying this! Really nice taste and texture.

Really enjoying this honey from Honey Bee - great that it's so natural - I got 3 jars (free delivery) and love it!

Really nice tasting honey. Always open to trying local honey to help with allergies. The packaging is also very sweet!

A lovely honey, much better than the stuff you get in supermarkets

Amazing brand!! You can actually taste the flowers this honey is made of. It offers so much incredible variety in taste that you never go

...

back to any honey you find in the supermarket. Definitely a game changer!

read more

Enjoying this brand! The honey taste is natural, definitely doesn't compare against the majority of store brands that taste like corn

...

syrup. I prefer to support a company that cares about the bee population and educates customers. Plus the packaging is cute

read more

The honey is exquisite and the customer service is great. They are very close and solve all your doubts quickly. Thanks.

Lovely honey, more flavour than the same type of honey in the "finest" supermarket range which is probably adulterated with sugar syrup.

...

This honey has a totally different texture and consistency to the supermarket equivalent which I find pleasant. I intend to purchase again and increase my subscription.

read more

Second time ordering this honey, it's now a necessity in my kitchen. Always delicious and no added nonsense! Definitely recommended

Amazing service, quick delivery, gorgeous packaging, and delicious taste!! Couldn't recommend enough

Il miele ha un sapore particolare, molto profumato, veramente buono! Da provare con i formaggi stagionati o nella preparazione del

...

tiramisù. In cucina come sostituto dello zucchero e molto versatile. Grazie HoneyBee & co!

read more

This honey is the good stuff, fragrant and delicious! The packaging looks really nice too, perfect to display in your kitchen 😄.

...

Love it!

read more

I received the honey today 21/5/22 . The honey is absolutely deliciousand I strongly recommend it. I will certainly be purchasing it again.

Honey is very delicious and tastes great! Smooth delivery.

Sabor intenso! Difícil encontrar miel de tan buena calidad!

I keep buying it. Perfect as always.

Absolutely love this product! It tastes amazing and I consume it on a daily basis! Would definitely recommend and order more!

Beautiful tasting honey. Very pleased.

Excellent customer service and a fine honey!

The honey is very delicious. This is how a real honey should taste like. I've tried a few different ones, cheap and expensive, various

...

types from the UK supermarkets - none of them gets to this level. I strongly recommend, worth the money! The delivery was fast as well, considering I ordered standard one, and it came in such a nice wrap, you can even make it as a gift to someone.

read more

Amazing honey, delicious and with an incredible aroma. Reordered again - delivery is always so fast too! Best Honey I've had in years - seriously good 😀 Save 20% and have your favourite honeys delivered to you all year round!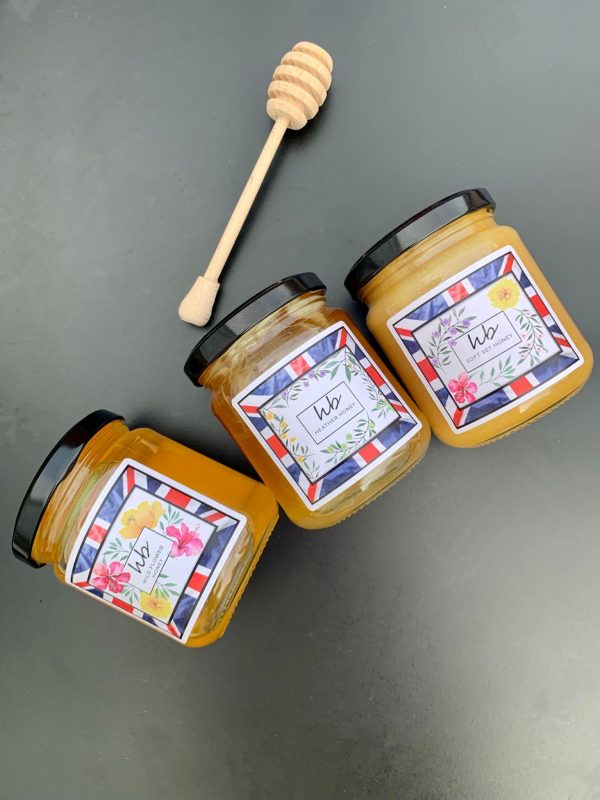 SALSA Certification for our British Honey Supplier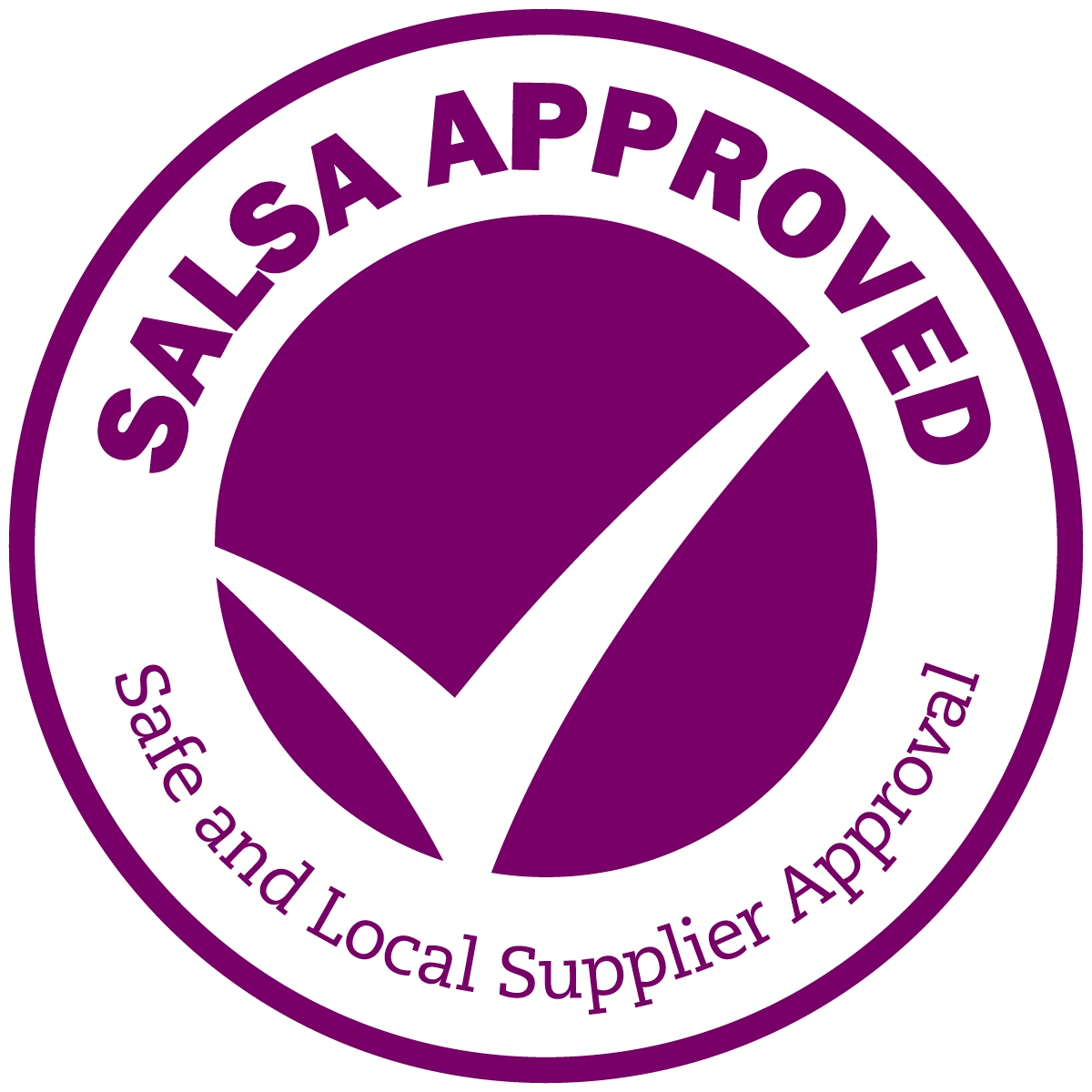 Our British honey supplier holds the prestigious Salsa Certification, a robust and effective food safety certification scheme tailored for smaller food producers and suppliers.
This certification attests that they adhere to industry-recognized standards that surpass the minimum requirements set by regulatory authorities.
To achieve SALSA approval, suppliers must demonstrate to auditors that they consistently produce and supply safe and legal food, and are committed to upholding the stringent SALSA standard. Founded as a non-profit venture by three major trade associations in the UK Food Chain, SALSA is overseen by the Institute of Food Science and Technology (IFST).
Their purpose is to offer affordable food safety assurance certification and support for small and micro businesses in the United Kingdom. Embodying values like prioritizing safe food practices, affordability, building supportive relationships, offering practical guidance, and promoting teamwork and collaboration, SALSA is instrumental in maintaining high-quality food safety standards in the industry.
Raw Acacia Honey contains many beneficial elements including up to 415 different enzymes and vitamins.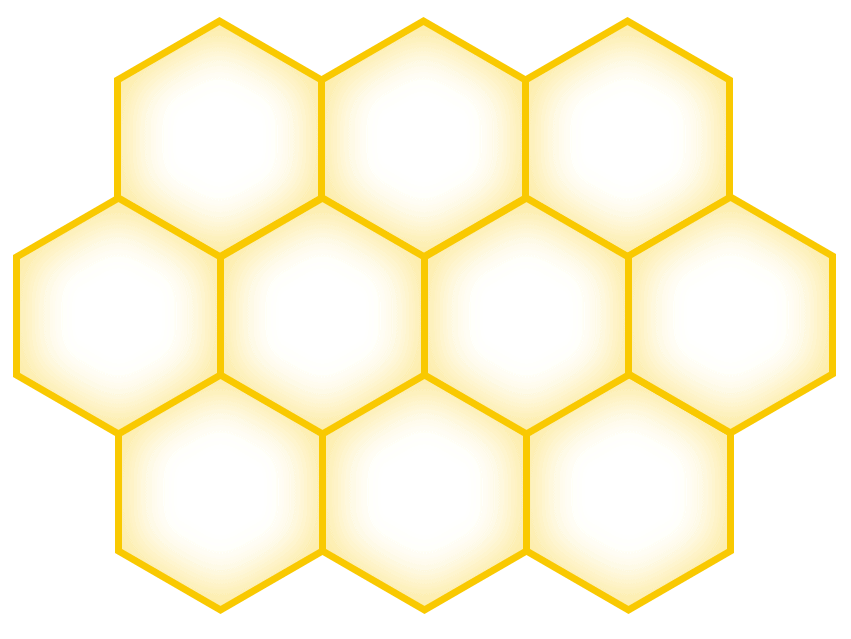 C
C
K
K
13%-19% Water
13-19 Water
Folic Acid
Folic Acid
B2
B2
B6
B6
+407 Others
+407 Others
B1
B1
B3
B3
E
E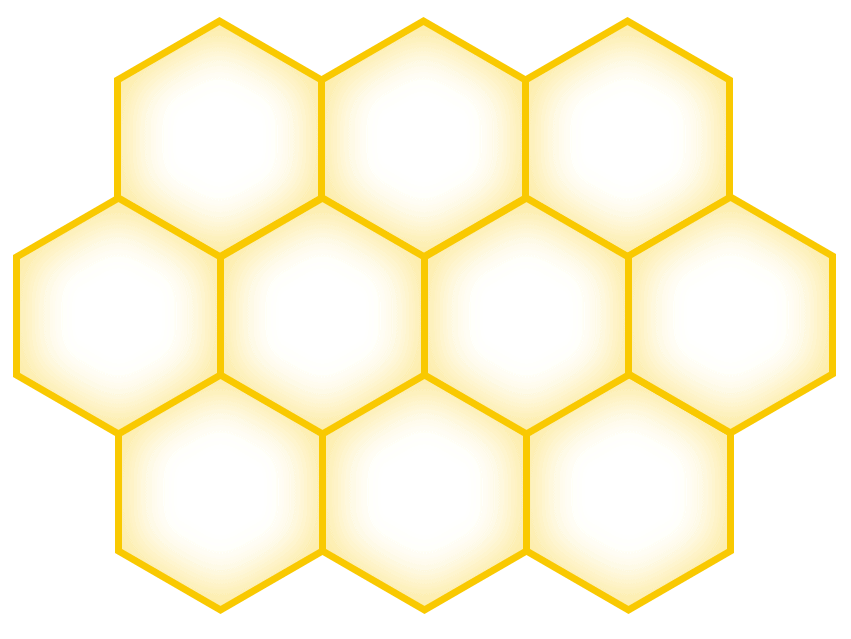 C
C
K
K
13%-19% Water
13-19 Water
Folic Acid
Folic Acid
B2
B2
B6
B6
+407 Others
+407 Others
B1
B1
B3
B3
E
E
Acacia Honey from Transylvania
Acacia is one of the few honeys that takes more than a year to crystallize as the nectar of the acacia flower is jam-packed with natural fructose. Perfect for adding light, floral sweetness to teas, sumptuously spread over bread or generously poured into porridge.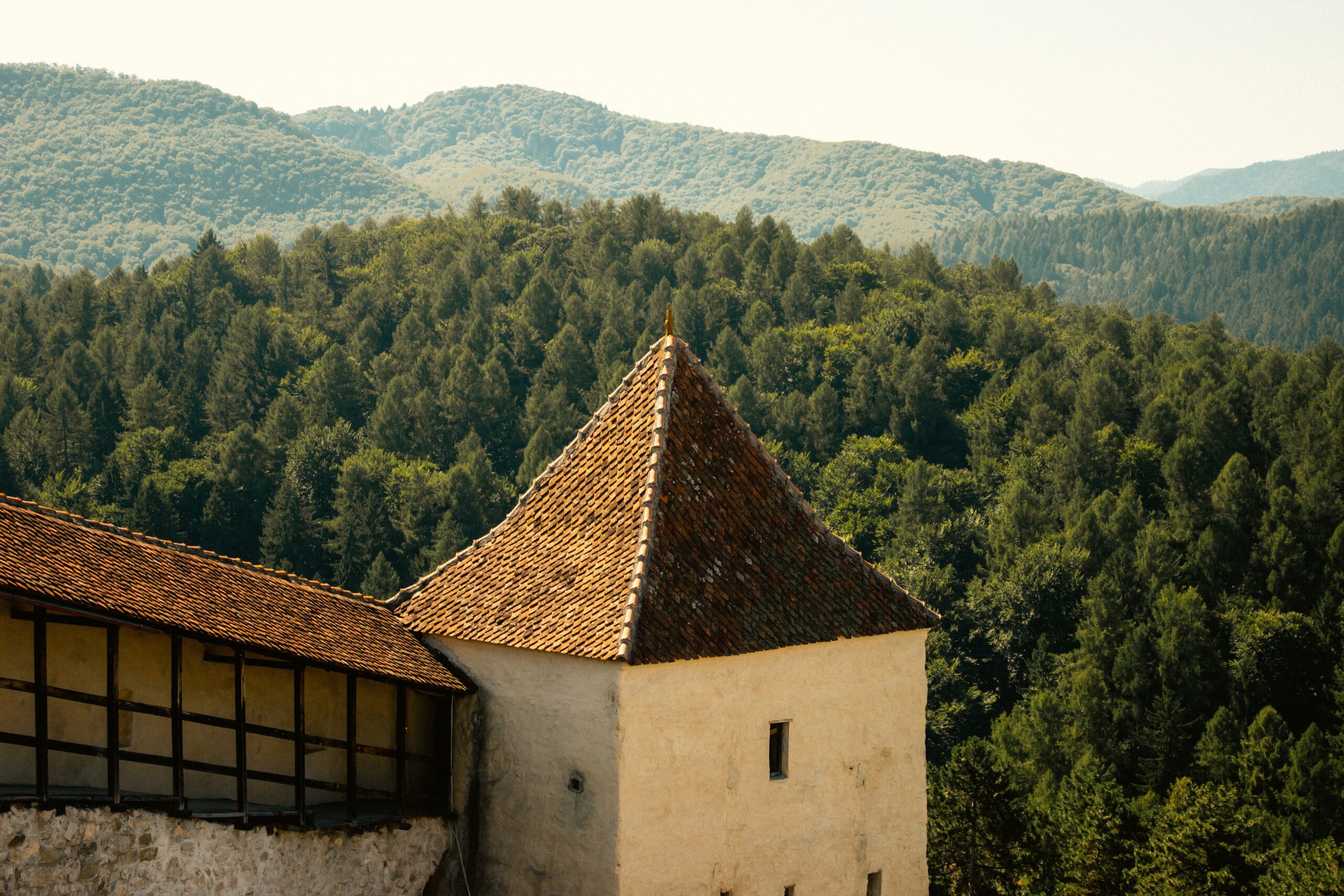 Honey Bee & co Acacia Honey Lot 1
Diastase = 13.9%
The honey-own enzyme "Diastase" (scientifically it concerns an α-Amylase) is a marker for the authenticity of honey and represents an important quality parameter.
Accordingly, the diastase number (DN) is legally regulated according to the Schade scale (EU regulation 2001/110/EG, Codex Alimentarius).
For honey with exception of baker's honey / industrial honey a minimum activity of 8 DN (Schade scale) is fixed.
Moisture content = 18,44% 
It is internationally recognized that good quality honey should be processed at less than 20% water content.  Low water content is desirable because honey may begin to ferment and lose its fresh quality if the water-in-honey is greater than 20%
UK Law - Moisture content—  (a)all honey except for honey specified in paragraph (b), (c) or (d) not more than 20%.
Heather Honey from the Yorkshire Moorlands
Enjoy the taste of the Heather Honey produced in the Yorkshire Moors - a sweet treat that lets you savour the flavour of the wild while supporting sustainability and biodiversity. It's more than just honey; it's a natural product that's a commitment to our planet.
But what makes our Heather Honey truly special is the story behind it. This excellent honey is the product of a harmonious relationship between our local beekeeper's hardworking bees and sustainable practices to ensure their health and happiness. We believe in working with nature, not against it. That's why we ensure organic beekeeping methods that respect the bees' natural behaviours and protect the environment.
By purchasing our Yorkshire Moorlands Heather Honey, you're not just getting a delicious, sweetener. You're also supporting sustainable agriculture and contributing to the conservation of the Yorkshire Moors. Every jar of honey helps to keep the bees which play a crucial role in maintaining the health of our ecosystems through pollination.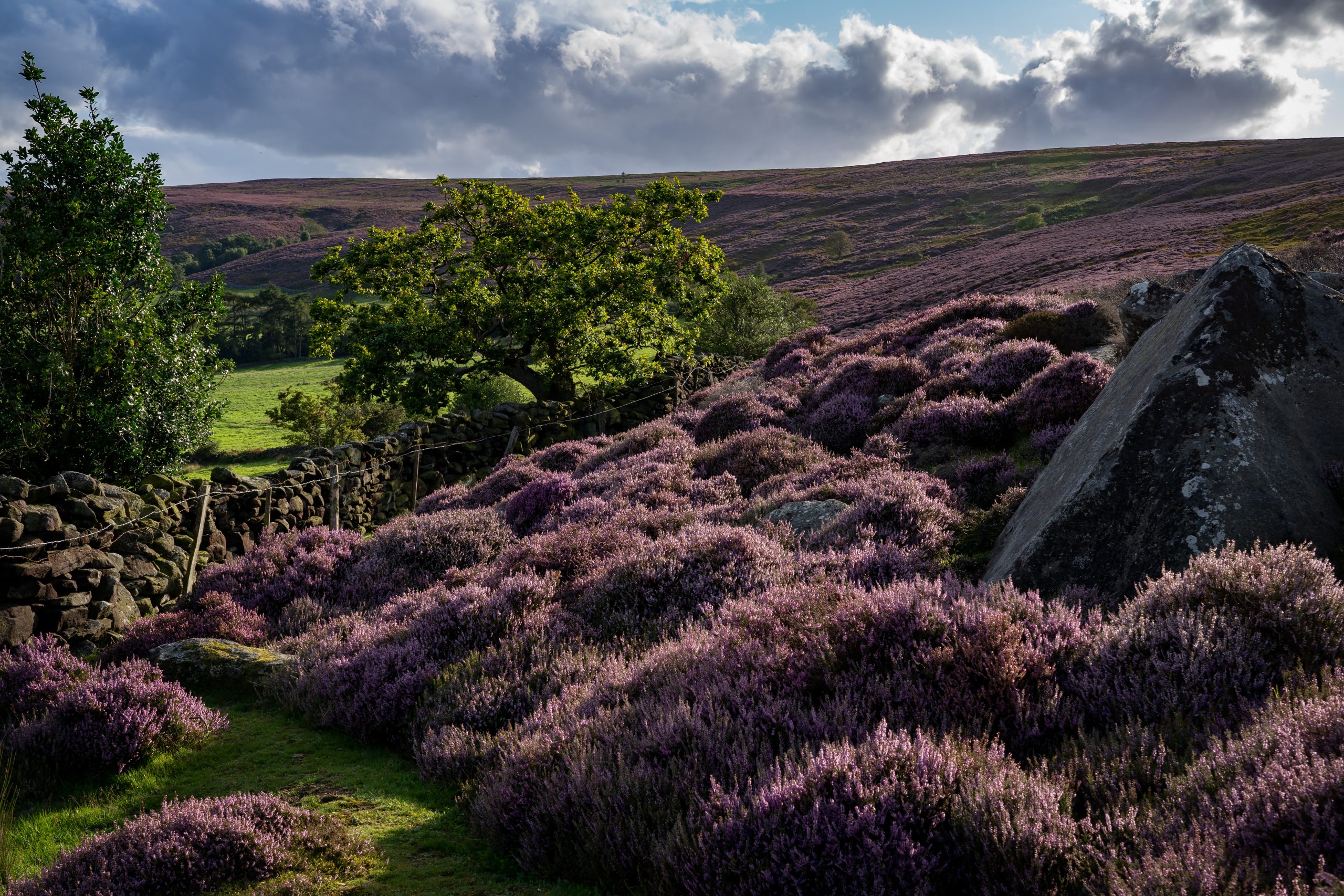 Wild Flower Honey from the Midlands
One unique benefit of wildflower honey is that it can offer some relief to allergy sufferers. Seasonal allergies are most frequently triggered by pollen from wildflowers. Consuming a small amount of local wildflower honey is said to alleviate symptoms in people suffering from seasonal allergies, such as hay fever.
Choose a raw, natural product to get the most health benefits from wildflower honey. Raw honey hasn't been heat-treated, so it retains more beneficial properties.
The UK's wildflowers are more than just a pretty sight. They're a vital part of the ecosystem, supporting a variety of wildlife, including bees. And thanks to the hard work of these bees, we get to enjoy the unique taste and potential health benefits of wildflower honey. So the next time you see a field of wildflowers, take a moment to appreciate their beauty and the sweet gift they help produce.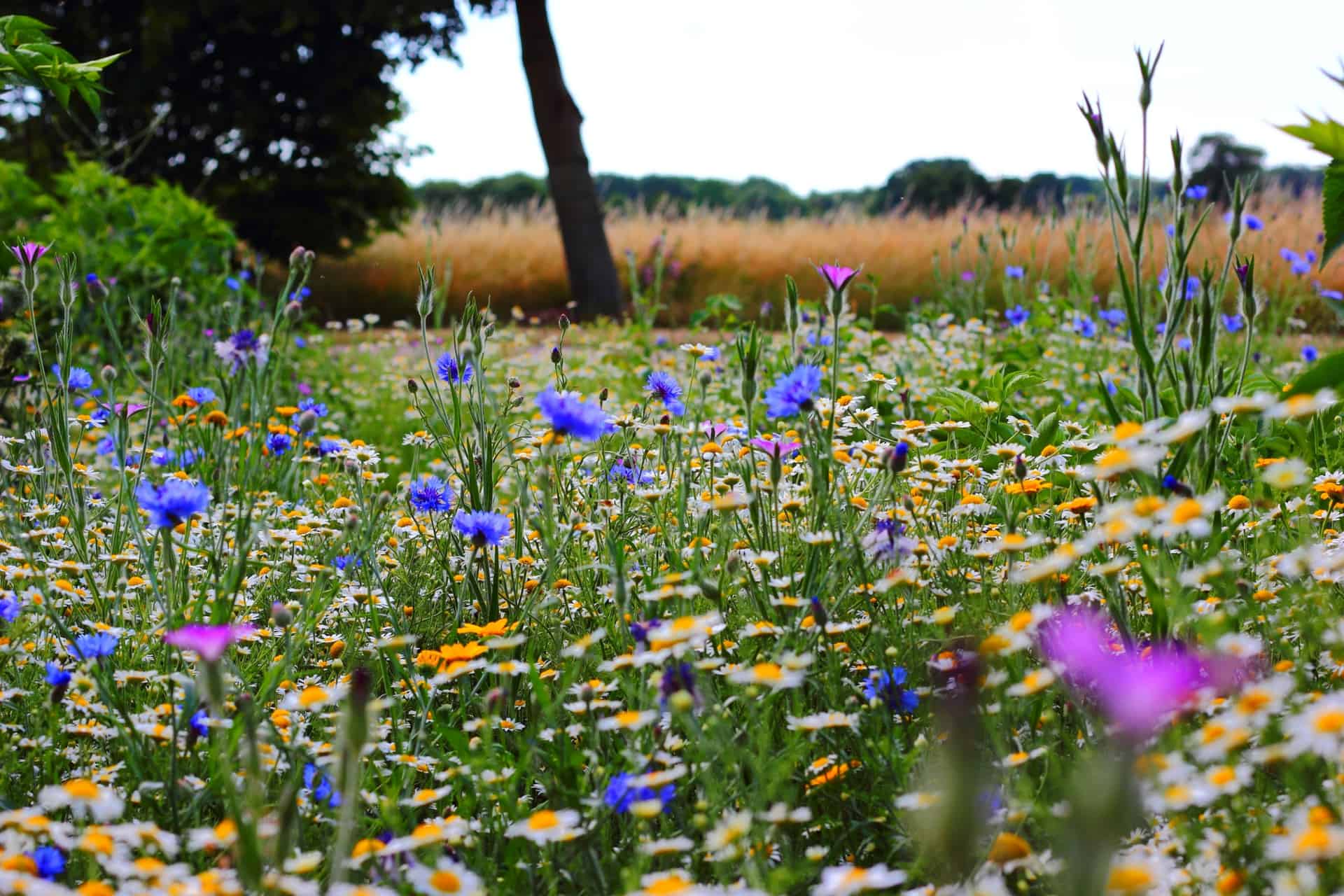 Soft Set Honey from the Midlands
Soft-set wildflower honey can be a versatile option for those who prefer the texture of soft-set honey but also want to experience the complexity of flavours that come from a variety of flowering plants in the region.
What is Soft Set Honey?
Soft set honey, also known as creamed honey or whipped honey, is a type of honey that has been intentionally processed to have a smooth, creamy, and spreadable texture. It's achieved by controlling the crystallization process of honey. In the production of soft set honey, a small amount of already crystallized honey (seed honey) is mixed into liquid honey. This encourages the liquid honey to crystallize around the seed honey's crystals, resulting in a fine, smooth texture. The end product is thick and creamy, making it easier to spread on bread, toast, or other foods.
1% Minerals, Vitamins, Enzymes
6% Trisaccharide & Other Carbohydrates


Up to 35% Blend of EU & Non EU Honeys
Potentially containing pesticides & antibiotics
Up to 35% High Fructose Corn Syrup
Discover the World of Bees: Sustainability and Nature at Its Finest
Through our website, we aim to promote the importance of bees and honeybee sustainability. Our mission is to raise awareness about bees' critical role in our ecosystems, food production, and the overall health of our planet. We aim to inspire individuals and communities to take action and support bee populations to ensure a sustainable future for these vital pollinators.
Importance of Bees and Honeybee Sustainability:
Bees, especially honeybees, are nature's unsung heroes. They are essential pollinators responsible for fertilizing flowers, enabling the production of fruits, vegetables, nuts, and seeds. Without bees, many of our favourite foods and the biodiversity of our ecosystems would be at risk. Their impact reaches far beyond our dinner plates, as they contribute to pollinating wildflowers, ensuring the survival of numerous plant species and the habitats they support.
Unfortunately, bees face numerous challenges that threaten their survival. Factors such as habitat loss, pesticide exposure, climate change, and diseases have led to significant declines in bee populations worldwide. This decline has far-reaching consequences for food security, ecological balance, and the overall health of our environment.
Promoting honeybee sustainability is crucial for reversing this trend. By taking steps to protect and support honeybees, we can safeguard their populations and the vital ecosystem services they provide. Sustainable beekeeping practices, habitat conservation, and reducing the use of harmful chemicals are critical components of honeybee sustainability. By adopting bee-friendly practices at an individual and community level, we can make a positive impact on bee populations and help restore their habitats.
Through our website, we aim to educate, engage, and empower individuals to take action. We provide valuable information, resources, and practical tips on creating bee-friendly habitats, supporting sustainable beekeeping, and raising awareness about the importance of bees. By sharing stories of successful bee conservation initiatives and the beauty of the natural world, we hope to inspire a deeper appreciation for bees and encourage everyone to contribute to their well-being.
Join us on this journey to protect and preserve bees for future generations. Together, we can make a difference and ensure a world where bees and humans thrive in harmony.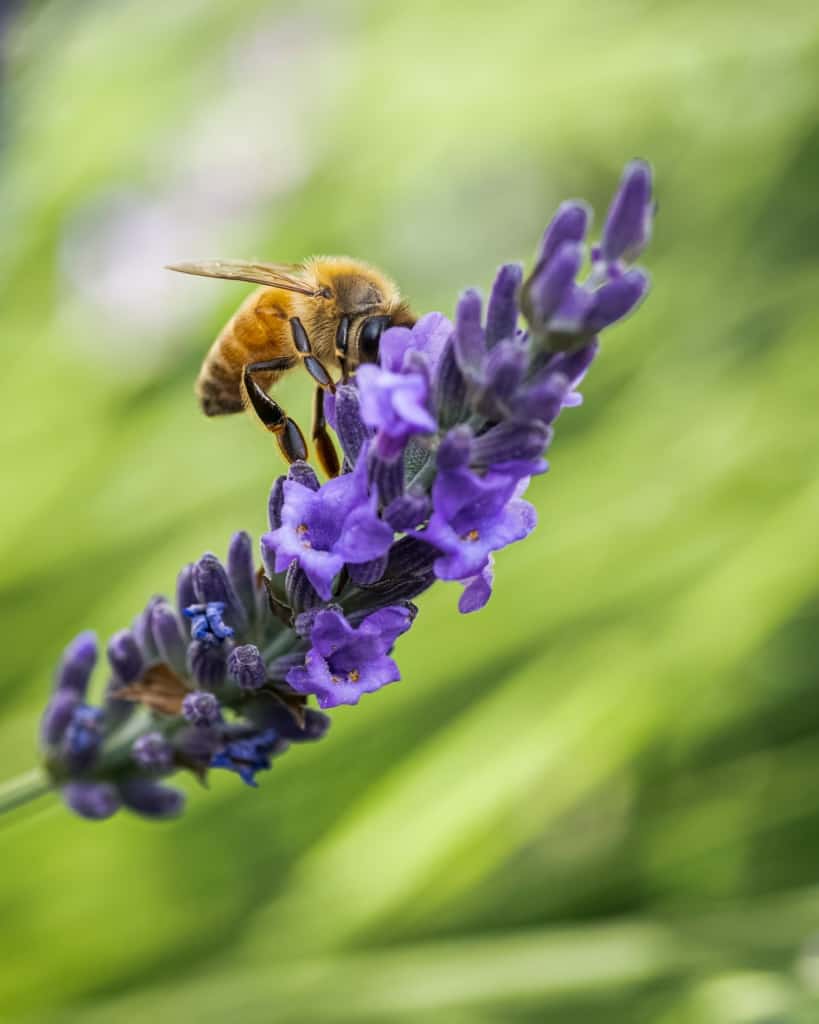 Fascinating Facts and Trivia
Bees as Super Pollinators:
Did you know that bees are responsible for pollinating approximately one-third of the world's food crops?
Some bees, like the sweat bee, can visit up to 1,000 flowers in a single day, spreading pollen as they go.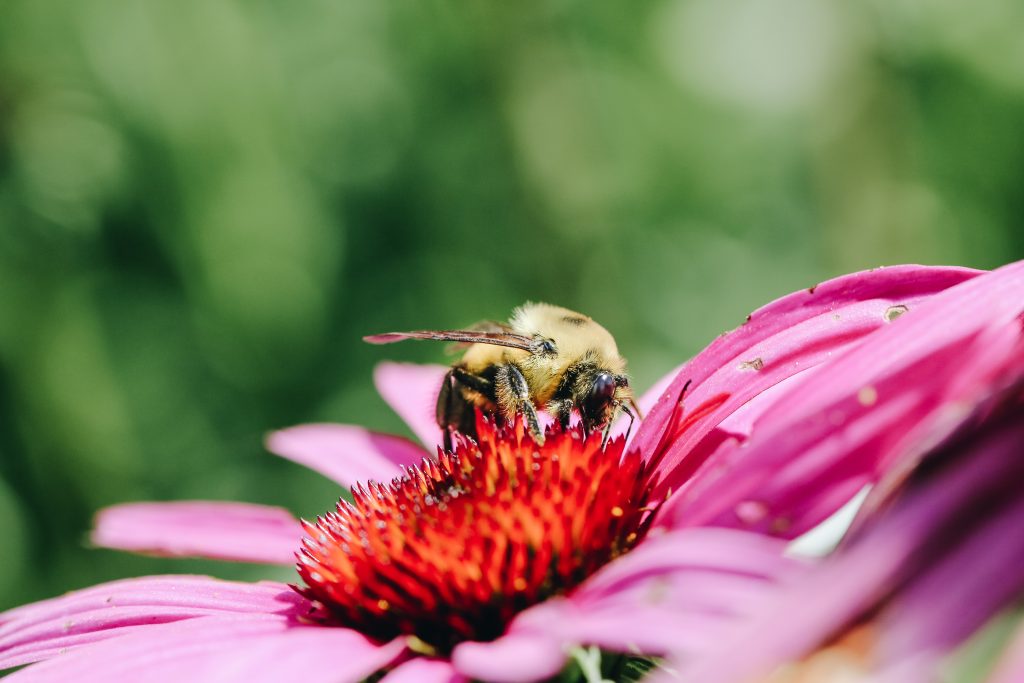 Honeybee Communication:
Honeybees communicate through an intricate dance known as the "waggle dance." This dance conveys the location of a food source to other bees in the colony.
Bees also release pheromones to communicate with their hive-mates, conveying information about the presence of danger or signalling the need for swarming.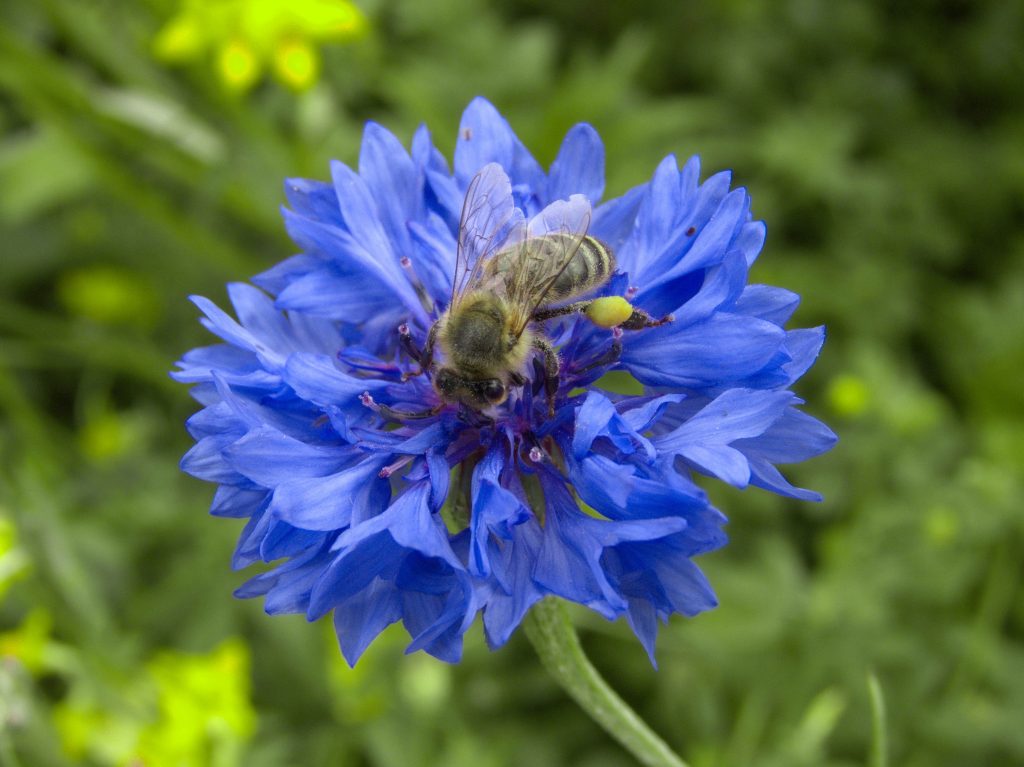 Honeybee Navigation Skills:
Honeybees possess an astonishing ability to navigate using the sun as a reference point, even on cloudy days.
To find their way back to the hive, honeybees also use landmarks, polarized light, and the Earth's magnetic field.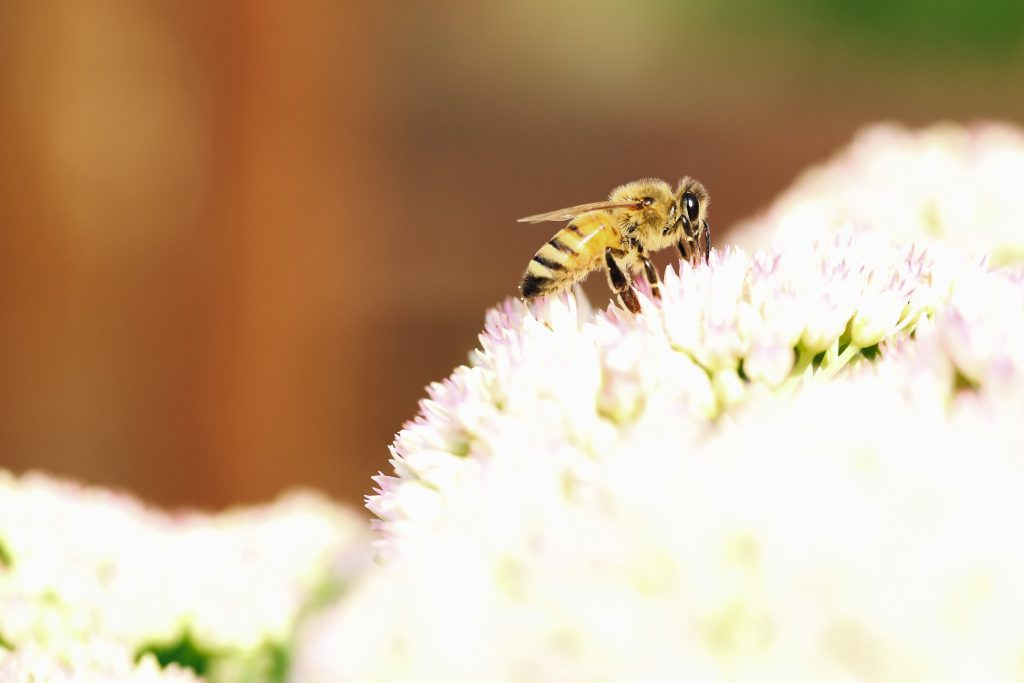 Hive Hierarchy and Queen Bee:
Within a honeybee colony, there is a distinct hierarchy. The queen bee is the largest bee and is responsible for laying eggs. She can lay up to 2,000 eggs per day.
The female worker bees perform various tasks in the hive, such as nursing the young, collecting nectar and pollen, and defending the hive.
The primary role of drone bees in a hive is to mate with a queen bee, ensuring the propagation of the bee colony.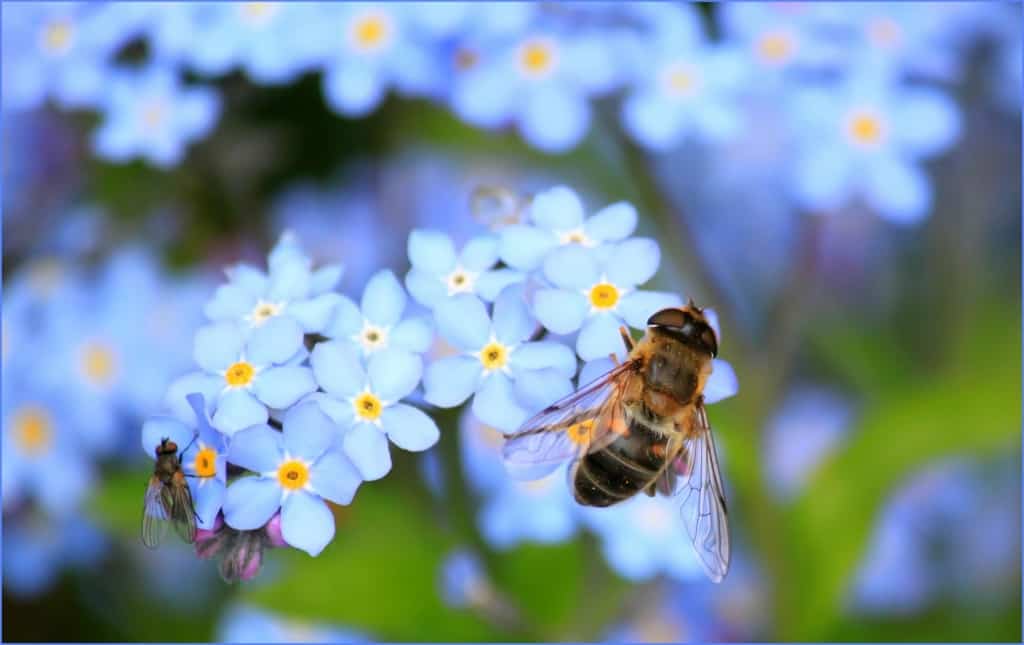 The Surprising Lifespan of Honeybees:
The lifespan of a worker honeybee can range from a few weeks to several months, depending on the time of year and the tasks they perform.
In contrast, queen bees can live for several years due to their role in reproduction.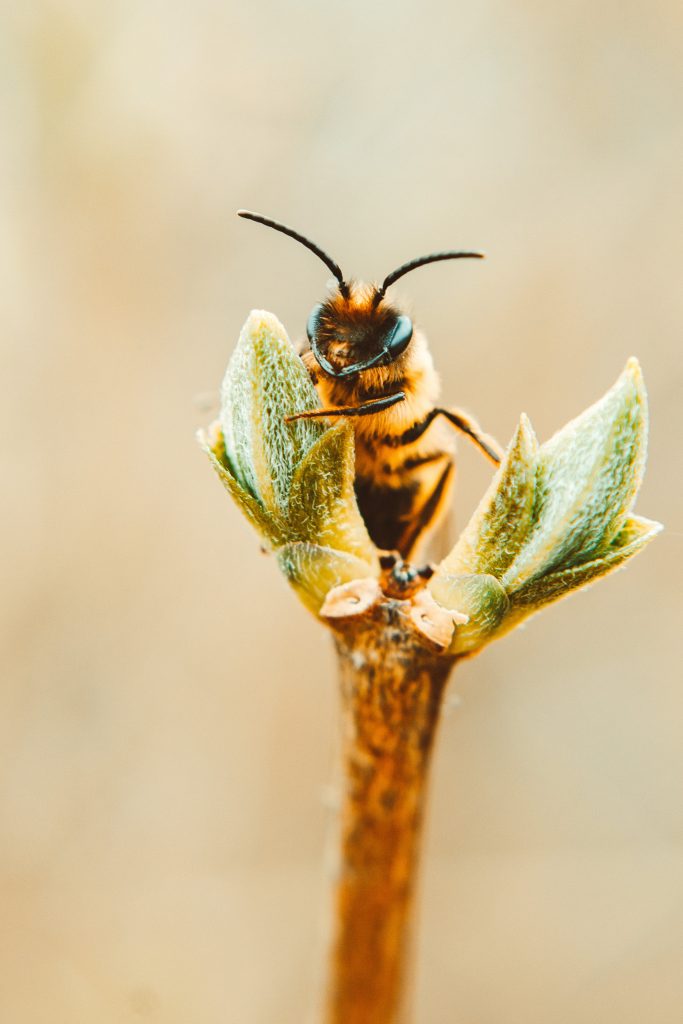 Bees and Honey Production:
To produce just one pound (450 grams) of honey, bees need to visit approximately two million flowers and fly a distance equivalent to three times around the Earth.
Honey can vary in colour and flavour based on the nectar source, ranging from light and floral to dark and robust.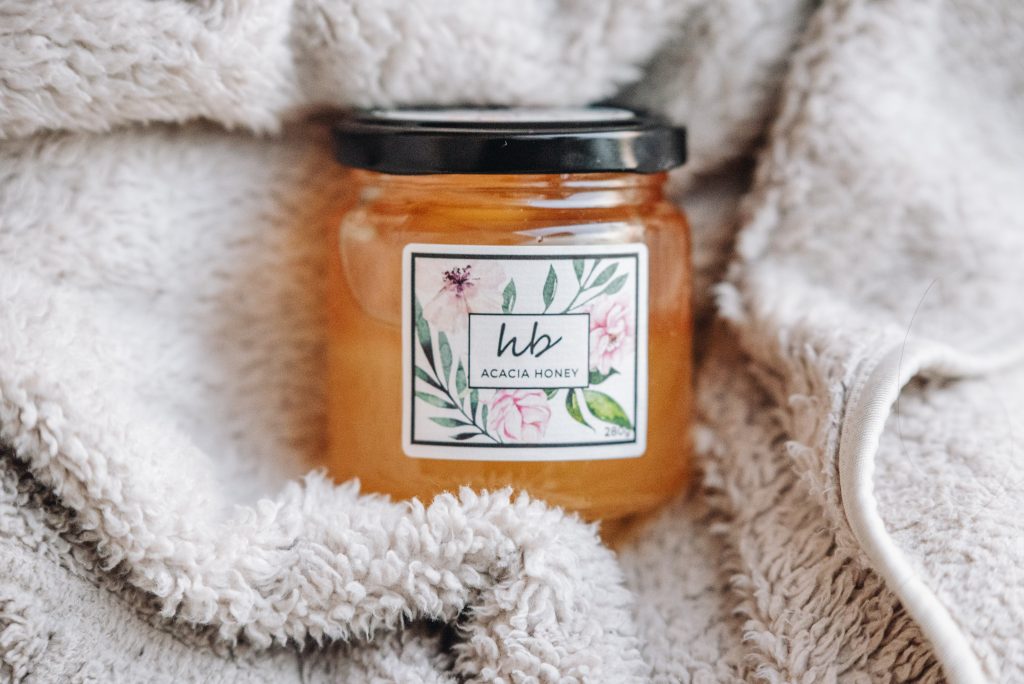 Bumblebee Flight and Pollination:
Bumblebees are unique in their ability to perform "buzz pollination." They vibrate their flight muscles to release pollen from flowers that require this specific type of pollination, such as tomatoes and blueberries.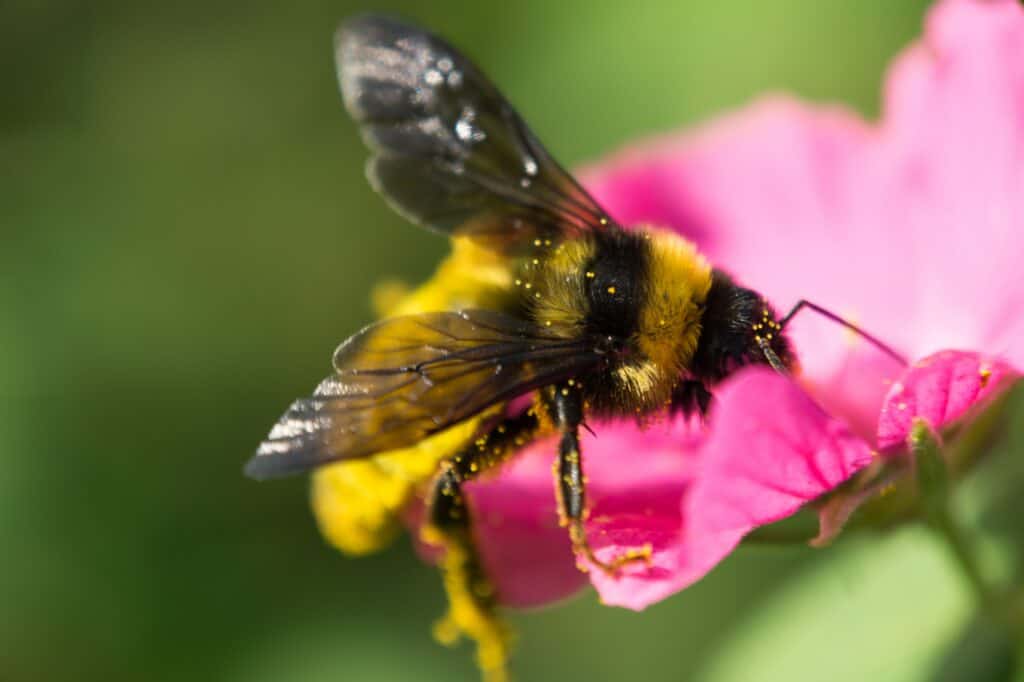 Diverse Bee Species:
There are over 20,000 known species of bees worldwide, each with its own characteristics, behaviours, and preferred habitats.
Bees come in various sizes, from the tiny sweat bees measuring just a few millimetres to the larger carpenter bees that can reach over 20 millimetres in length.
These captivating facts and trivia offer just a glimpse into the fascinating world of bees. They demonstrate the intricate behaviours, ecological importance, and astounding abilities of these incredible pollinators. Keep exploring and learning about the awe-inspiring world of bees and their essential role in sustaining our ecosystems and food supply.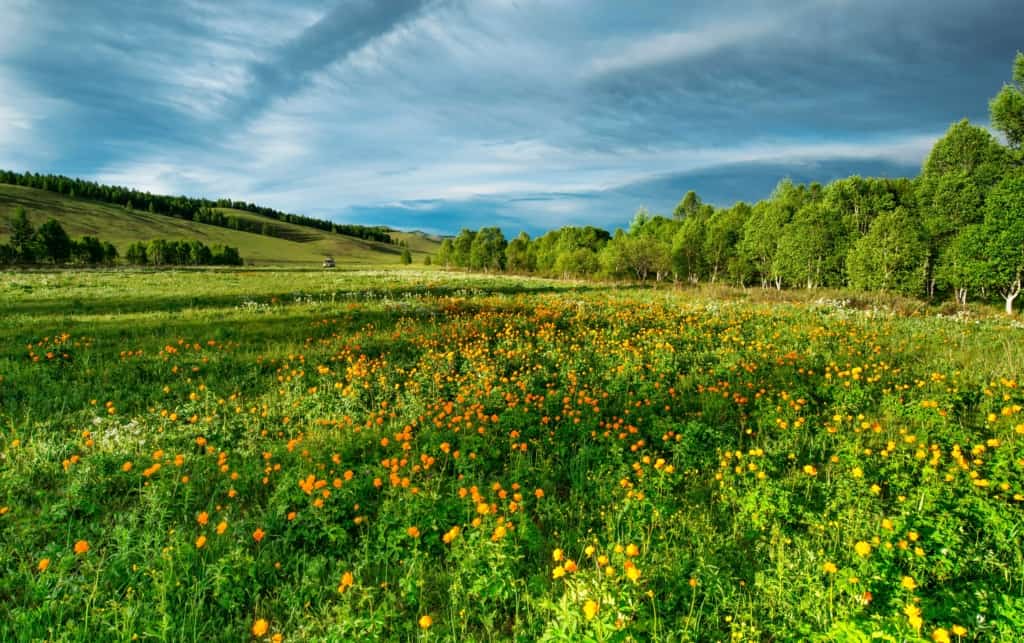 Join the movement and make a positive impact on bee populations and their habitats. Here are some practical and impactful actions you can take to support bees and promote their well-being:
Create a Bee-Friendly Garden:

Plant a diverse array of native flowering plants in your garden, as they provide essential nectar and pollen sources for bees.
Choose a variety of plants that bloom at different times of the year to ensure a continuous food supply for bees.
Avoid or minimize the use of pesticides and herbicides, as they can be harmful to bees and other pollinators.

Provide Nesting Sites:

Set up bee houses or bee hotels in your garden to offer nesting opportunities for solitary bee species.
Leave patches of bare or sandy soil, which ground-nesting bees can utilize for building their nests.

Spread Awareness:

Educate others about the importance of bees and their role in pollination. Share your knowledge with friends, family, and community members.
Organize or participate in workshops, talks, or events focused on bee conservation and sustainable gardening practices.

Get Involved in Community Efforts:

Join local beekeeping or bee conservation groups in your area. Participate in community projects focused on creating bee-friendly habitats, planting wildflower meadows, or establishing pollinator-friendly corridors.
Support initiatives that advocate for policies and regulations promoting bee-friendly practices in agriculture and urban planning.

Support Bee Research and Conservation Organizations:

Contribute to organizations dedicated to bee research, conservation, and habitat preservation. Financial support can aid in research efforts, public awareness campaigns, and conservation initiatives.
Remember, every action counts! By implementing bee-friendly practices, you can make a significant difference in supporting bee populations, enhancing pollination, and promoting a healthy and sustainable environment. Together, we can create a future where bees thrive, ensuring the continued beauty and productivity of our natural world.
No. HoneyBee & co Honey is Raw Honey. Exactly how bees have made it.
No. HoneyBee & co Honey is produced in pure and uncontaminated natural areas and our bees are not treated with antibiotics.
Our Acacia Honey contains an Optimal water percentage between 15% and 19%. Cheap supermarket honey can have up to 50% water. This is due to either beekeeper feeding bees water with artificial sugar or they collect the honey to quickly to increase profit margins.
Nectar is a liquid secretion of flowers that bees gather. They then take out much of its water content and after adding several enzymes they produce the golden substance we call honey.
Consuming honey rather than sugar has obvious advantages. The supply to the body of energy in the form of glucose and fructose, simple sugars that do not require any digestive process. Honey also contains Vitamins and other useful enzymes.
Raw Honey is a product with many calories; approximately 320 kcal for 100g. Moderation is the key if one has a particular diet. The positive fact about honey is its sweetness. One teaspoon of honey weighs about 7gand its more than enough to sweeten your favourite cup of tea.
Raw Honey is safe and it provides many health benefits, nevertheless, it should not be cooked raw over 40 degrees. When cooked, honey becomes similar to glue and thus produces toxins. Honey's raw form is the one detaining all its main benefits and properties. By altering its chemical composition by heating or overheating the honey It may completely change its compounds leading to health hazards. Honey also contains bacteria that can harm a young baby's intestine. To this end avoid giving honey to babies under 12 months old.
Our bees are from the Apis Mellifera from the Apidae family.
Our honey is produced on the European Continent. Our long-term goal is to partner with small beekeepers from all over the UK and Europe providing our customers with quality honey while helping increase the European bee population.
Acacia Honey Stimulates digestion cleans the liver, regulates intestinal transit. Improves heart activity and circulatory system. Helps to restore the body after effort. Stimulates the immune system. The number of red blood cells increases.
Honey is a healthier alternative to sugar, especially for diabetics. It has antioxidants that help reduce the risk of heart attacks, strokes, and some types of cancer. It lowers blood pressure and improves cholesterol values. Honey is great for healing wounds and burns.
Honey is a great solution for coughs both for children and adults.
Interesting news, commentary, lifestyle, and all things Bees - have you got the buzz?