5 Epic Bee Inspired Fashion Moments
Bees have been around for more than 80M years, surviving ice ages and natural calamities. The planet's ecosystem evolved in symbioses with bees allowing us to indulge in the grandeur of flowers with their colours and perfumes. Bees also are a great example of a perfect social structure. Fashion designers have been continuously getting inspired by their magnificent way of living. Many outfits and collections over the years have been designed with the patterns of honeycombs, beehives, and bees. Here are 5 EPIC bee-inspired fashion moments:
1. Elza Luijendijk in Alexander McQueen's honeycomb dress with Plexiglas harness and necklace.
The hairdo was inspired by the 1960s beehive-looking hairstyles that made a comeback on the fashion podiums in 2013. The famous photographer Tim Walker says that the coming out of the honeycomb dress from Sarah's Burton collection for Alexander McQueen gave him the perfect opportunity to create the shot for Vogue (The Guardian).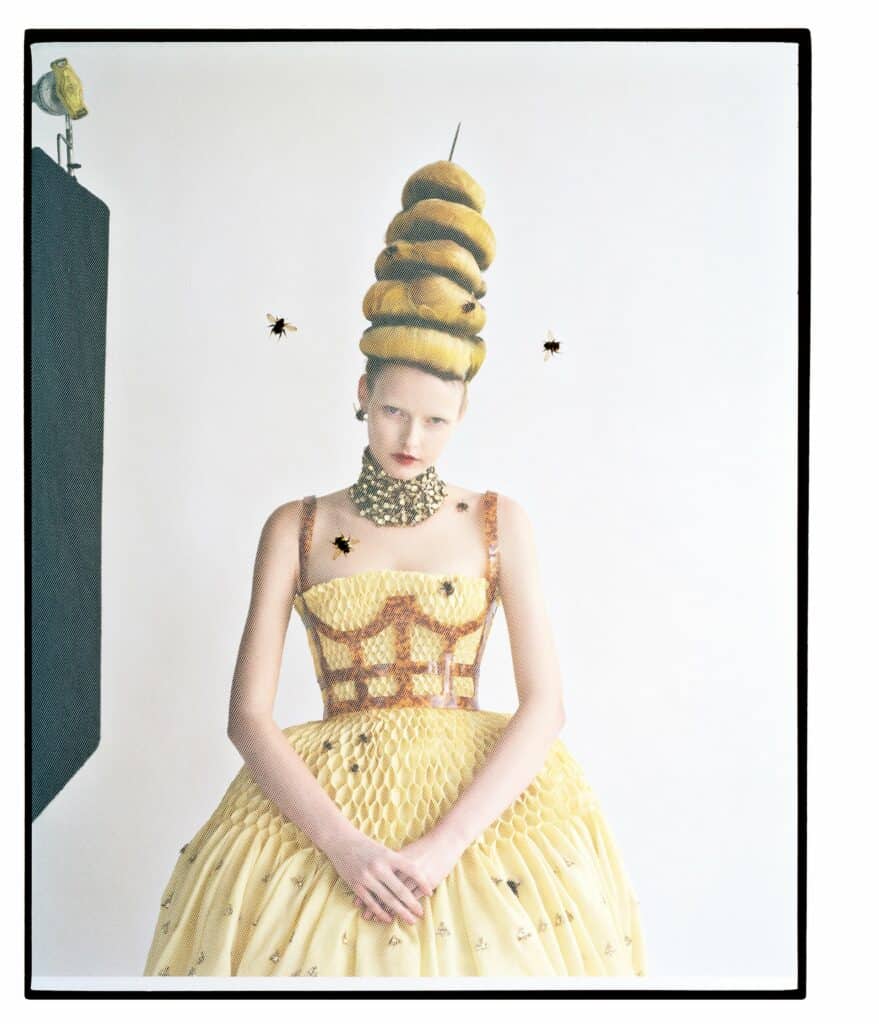 2. Alexander McQueen's Bee-inspired 2013 collection.
The collection which includes the dress mentioned above was made by the designer Sarah Burton. Burton shared that her inspiration for the collection was bees because they live in "a matriarchal society where the female rule". The collection was full of hive-like patterns and honey colours plus every model wore a glamourous version of the beekeeper hat (WWD).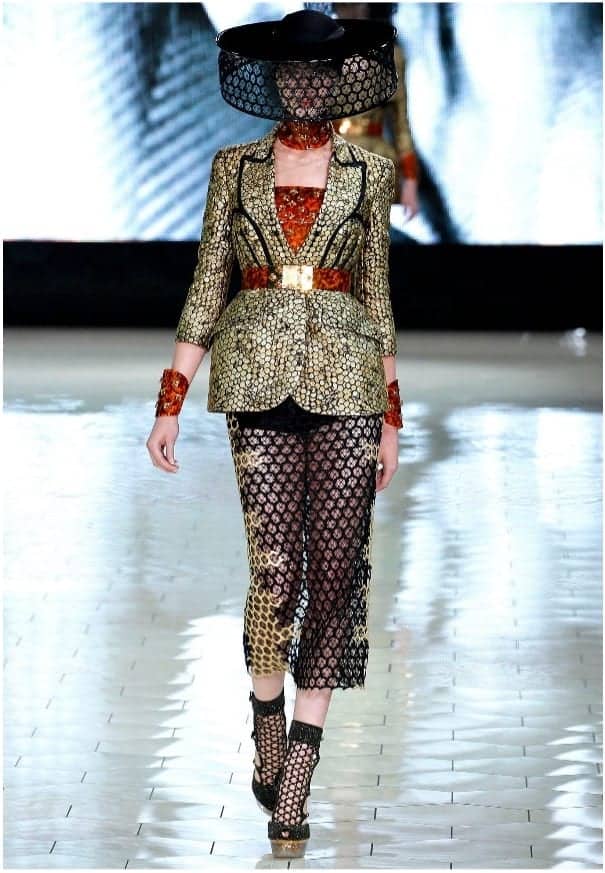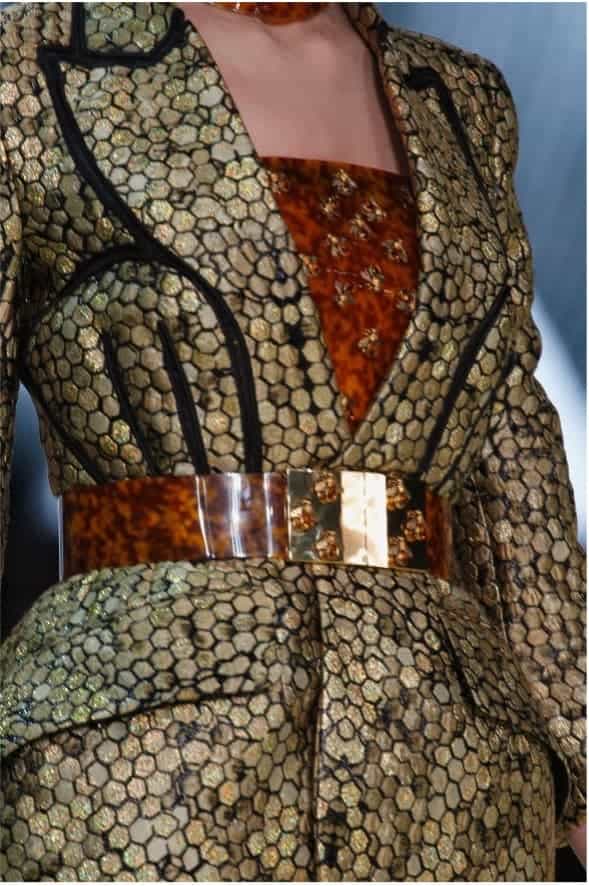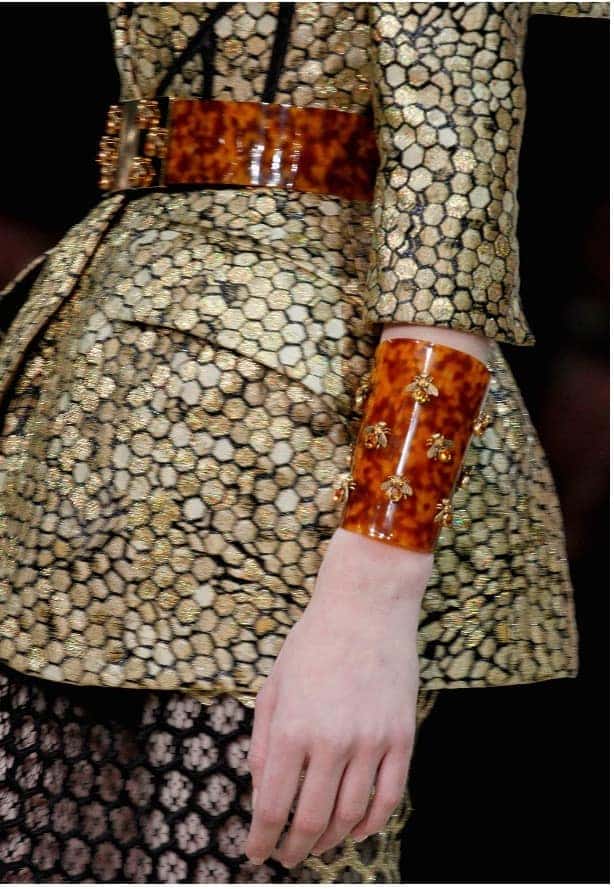 3. White Bee patterned dress with a yellow bralette.
This dress is a courtesy of the Turkish fashion designer Hakim Yildirim who made his debut at the London Fashion Week in 2014. Yildirim was inspired by the resilience between humans and bees in their daily life. The mutual exchange and the derive from one another is one of the most similar patterns, Yildirim has noticed (Retail Times). A year later the designer presented another Bee-inspired collection at London Fashion Week SS15 (inmotion.dhl).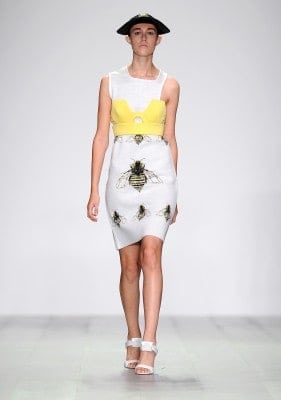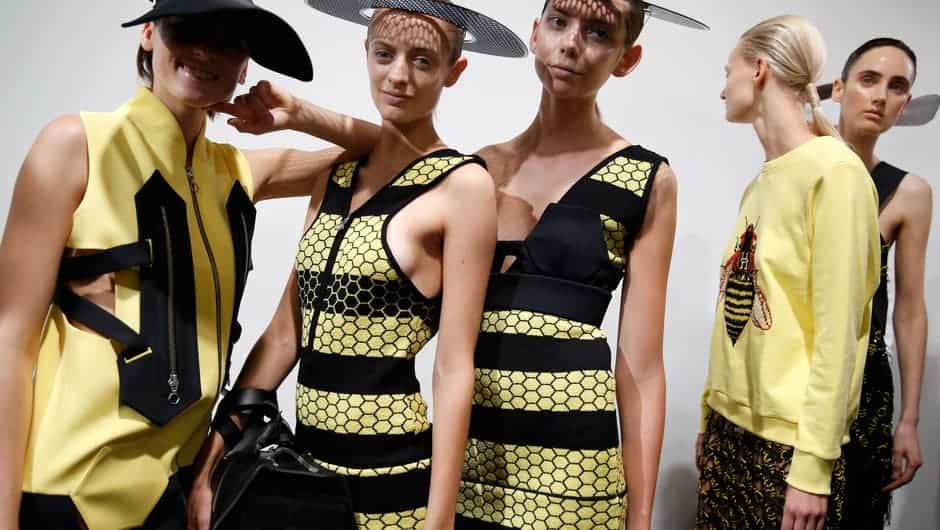 4. Dior's Bumble Bee dress.
Glamour compared it to a Halloween costume (Glamour UK) but we LOVE IT! The dress has two parts: a black see-through skirt and a black and yellow bodysuit very much like a beautiful bumblebee.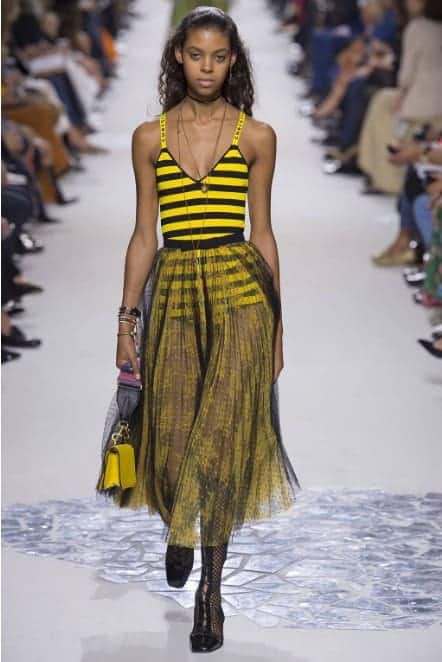 5. "Fashion Queen Bee", Alla Kostromichova in bee-inspired Alexander McQueen dress.
Another dress by Alexander McQueen inspired by the graciousness of the bees. The shot was created for Harper's Bazar (Anne of Carversville).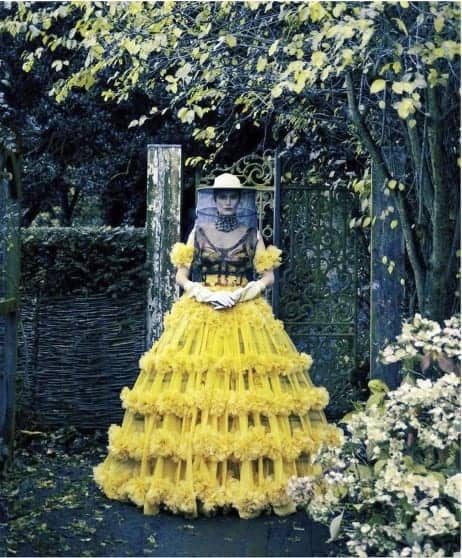 Which one is your favourite?
Written by Velena Nikolova