Acacia Honey Apple Pie Pancakes
Serves 2- makes 6 pancakes
1/2 cup apple sauce/ purée
1 large egg
1/4 cup milk
1 tablespoon of HoneyBee&Co Acacia Honey ??
1 cup rolled oats
1 heaped tsp baking powder
1 tsp cinnamon
1 tsp vanilla extract
Toppings:
1 apple (chopped)
1 tsp honey HB&co ? or Yogurt
1. Start by making the chopped apples for the topping. In a pan, combine chopped apples, honey, and 1 tbsp water and allow to caramelise and cook for 3-5 mins. Put to one side.
2. To make pancakes, blend all the ingredients together until smooth. If your batter is too thick, you can add a tbsp or so more milk if needed.
3. Spray pan with oil and set on medium heat. Carefully spoon about a couple of tbsp batter into the pan for one pancake. When bubbles start to form on the top (about 2 mins), gently flip the pancake to the other side and cook for a further minute to brown. Repeat until all 6 pancakes are made. You can make more than one at a time, depending on the size of your pan.
Enjoy!!! ????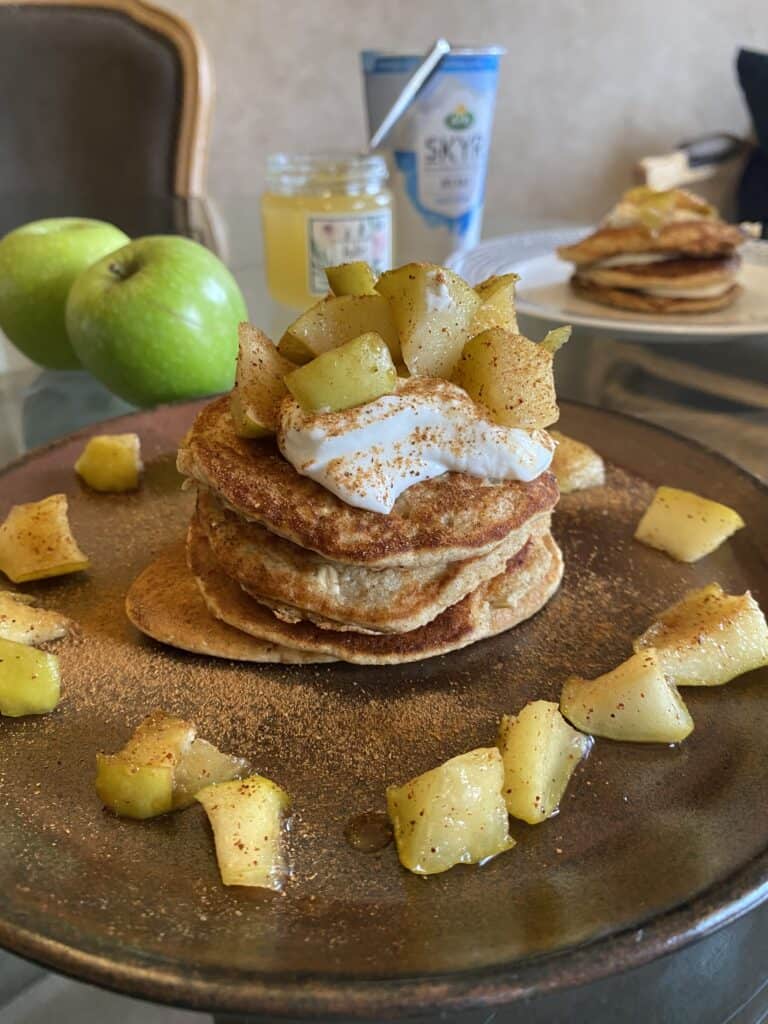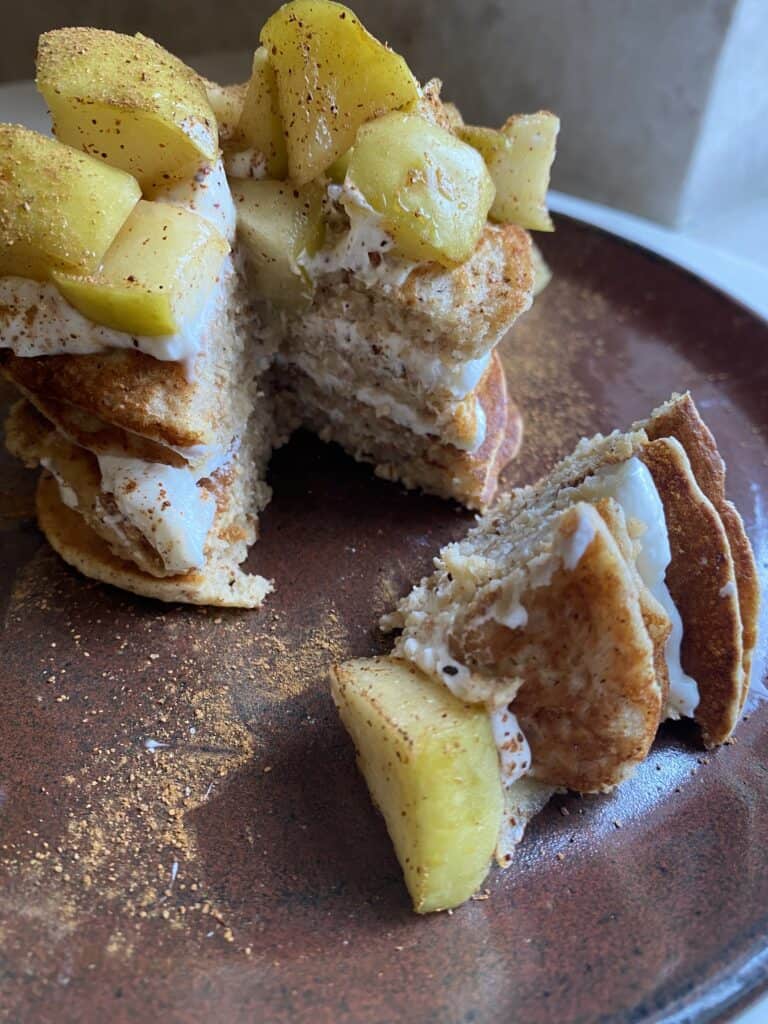 Try and make it at home, publish a picture on IG and tag @honeybeeandco.uk and @flavourandmisbehaviour or send it to us via B[email protected] and we will share it on our main IG profile