Chrysanthemum
Chrysanthemums are widely distributed throughout the temperate regions of the world, including Asia, Europe, and North America. The genus is known for its colourful and showy flowers, which range in size, shape, and colour. The plants are popular among gardeners and florists due to their aesthetic appeal, long-lasting blooms, and ease of cultivation. However, Chrysanthemum is not only of ornamental value but also holds significance in traditional medicine due to the presence of various biologically active compounds.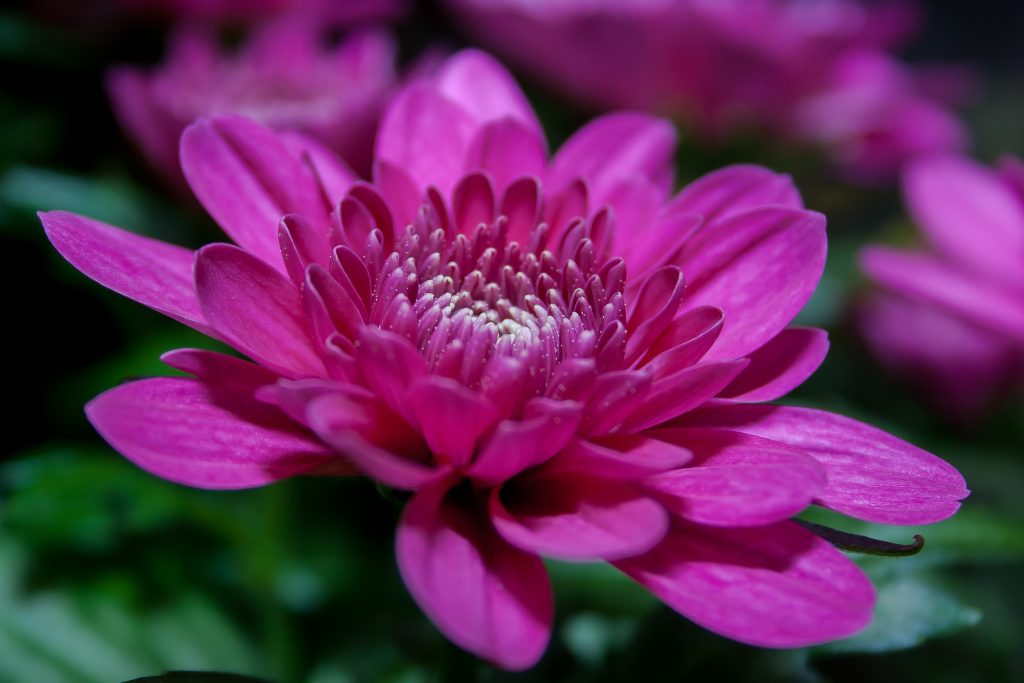 Taxonomy
The genus Chrysanthemum belongs to the family Asteraceae, which is one of the largest families of flowering plants with over 23,000 species worldwide. The genus has been divided into several sections based on morphological characteristics, including leaf shape, flower type, and plant height. Molecular analysis has also been used to refine the taxonomic classification of the genus, revealing patterns of genetic diversity and relationships between species.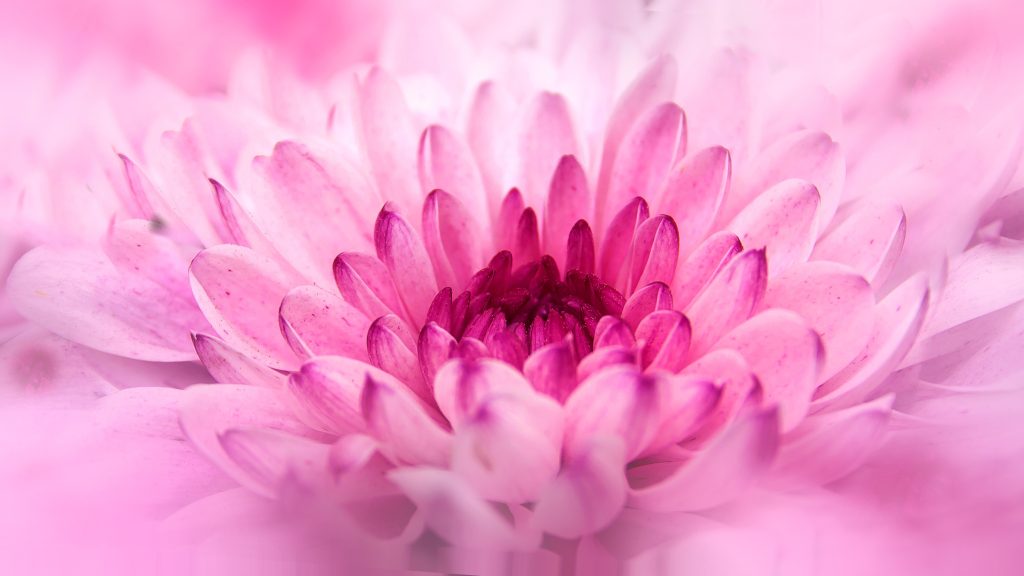 Distribution and Cultivation
Chrysanthemums are commonly found in various regions of the world, including Europe, Asia, and North America. In the United Kingdom, Chrysanthemums have been cultivated since the 17th century, and today the country boasts a rich diversity of Chrysanthemum cultivars. The plants are grown in a range of environments, including gardens, parks, and commercial greenhouses, and can be propagated through both sexual and asexual means. They are typically grown as either annuals or perennials, with different cultivars suited to different climates and growing conditions.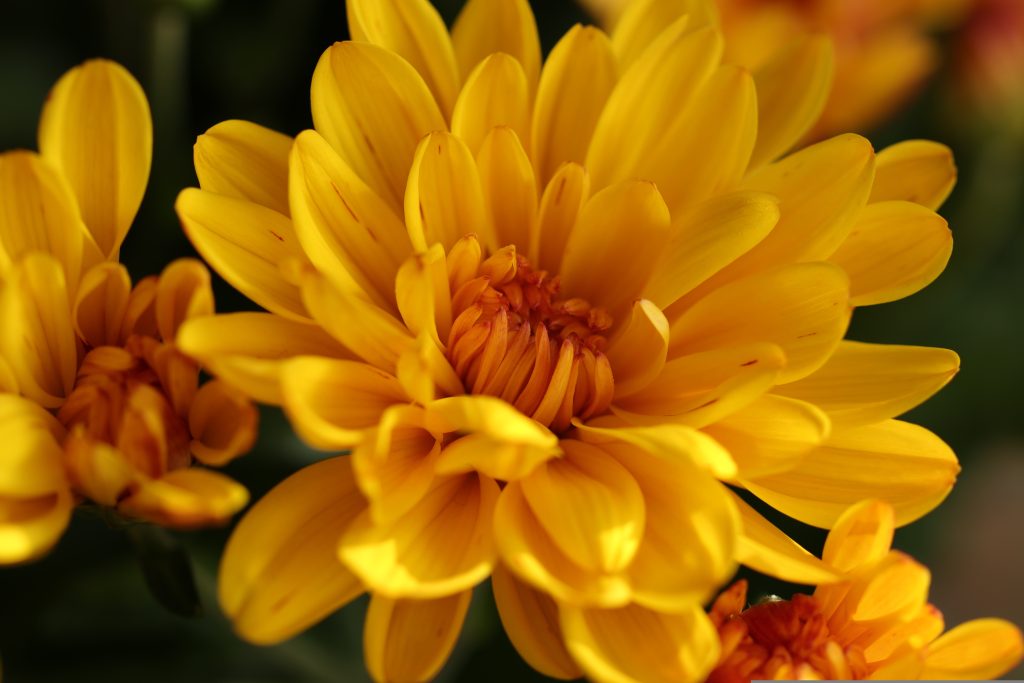 Environmental Impact
The growth and development of Chrysanthemum are significantly influenced by various environmental factors, including light, temperature, soil type, and nutrient availability. Researchers have found that different Chrysanthemum cultivars exhibit varying responses to environmental cues, leading to differential patterns of gene expression and physiological adaptation. In addition, Chrysanthemums are susceptible to a range of pests and diseases, which can have significant economic and ecological impacts.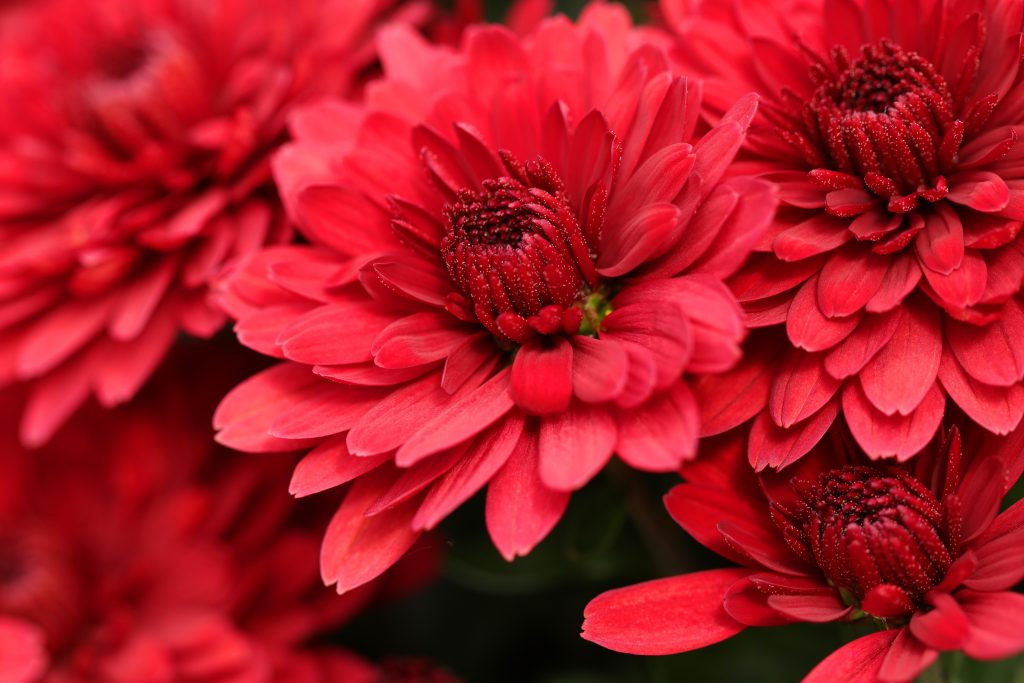 Therapeutic Properties
Chrysanthemum contains a variety of bioactive compounds, including flavonoids, terpenoids, and polysaccharides, which have been shown to possess various therapeutic properties. These compounds have been found to exhibit antioxidant, anti-inflammatory, and anticancer activities, among others. Chrysanthemum extracts and essential oils have been used in traditional medicine for their analgesic, antipyretic, and antibacterial effects.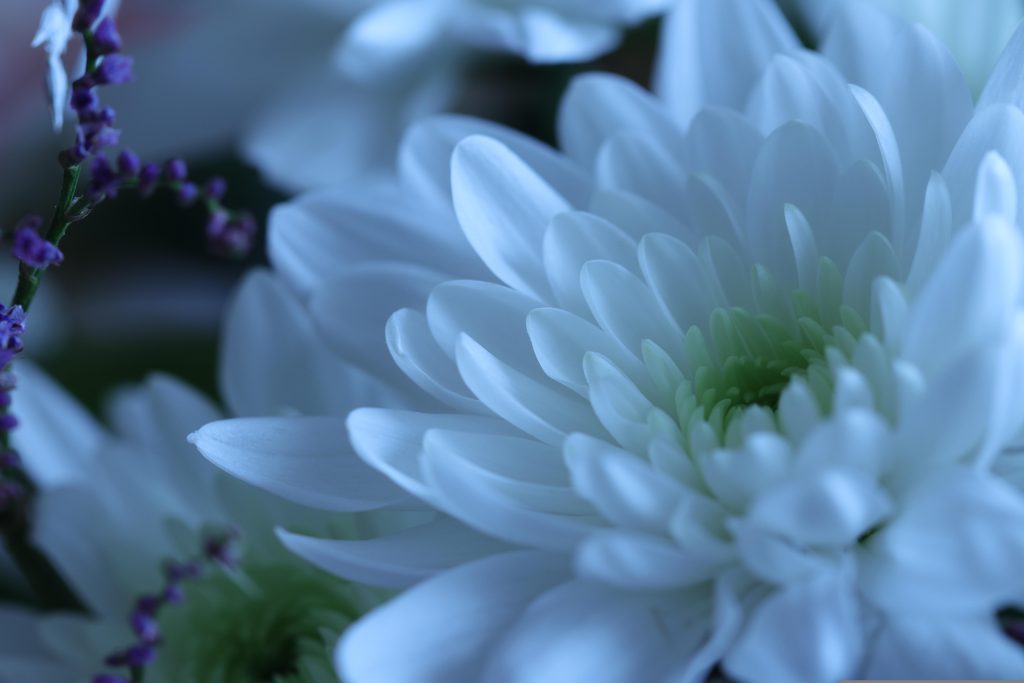 Chrysanthemums are popular ornamental flowers known for their colourful blooms and ease of cultivation. However, there are several misconceptions surrounding chrysanthemums, including their association with death and whether they can survive the harsh winter conditions in the United Kingdom. This paper aims to address these questions and provide a comprehensive review of the cultivation and care of chrysanthemums in the UK.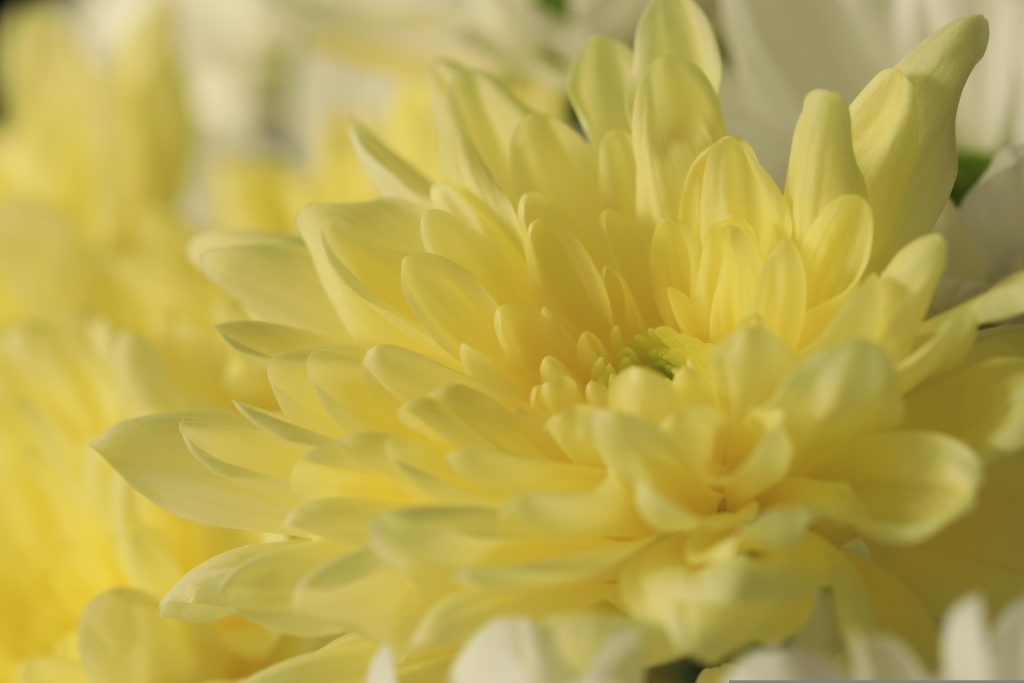 Why is the chrysanthemum the flower of death?
In some cultures, such as those in parts of Asia and Europe, chrysanthemums are associated with death and are often used in funeral arrangements. This association likely stems from the fact that the chrysanthemum blooms in the late fall and winter, a time of year often associated with the end of life. Additionally, in some countries, the yellow and white chrysanthemums are considered to be symbols of death and are not given as gifts. However, in many other cultures, chrysanthemums are associated with happiness and are given as gifts for special occasions.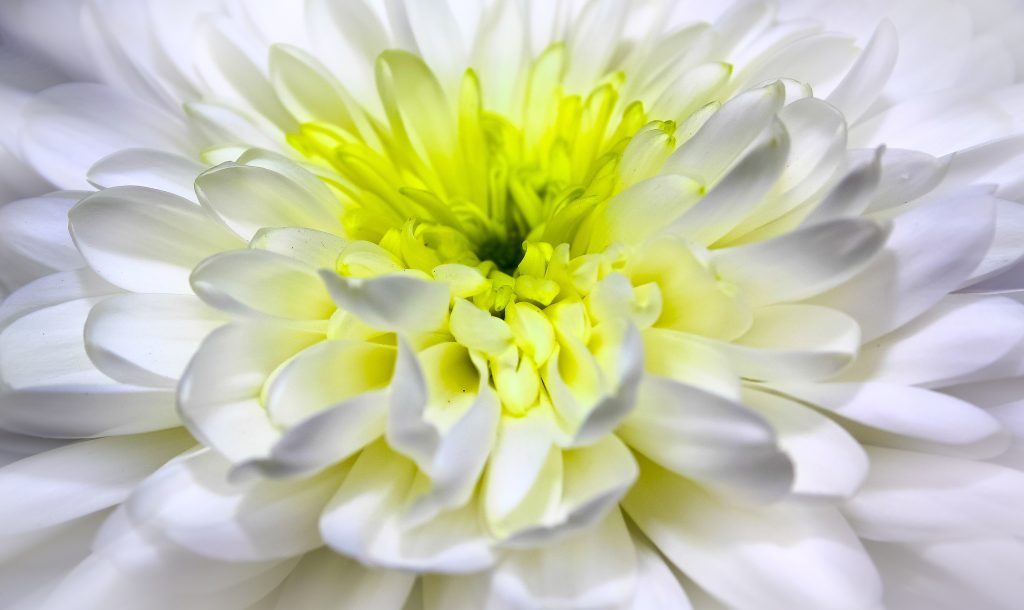 Do chrysanthemums come back every year?
Whether or not chrysanthemums come back every year depends on the type of chrysanthemum and the climate of the area in which they are planted. Chrysanthemums can be grown as either annuals or perennials, depending on the cultivar and growing conditions. In the UK, many chrysanthemum cultivars are hardy perennials and can come back year after year if they are correctly cared for. However, some cultivars are not cold-hardy and will not survive the winter in the UK.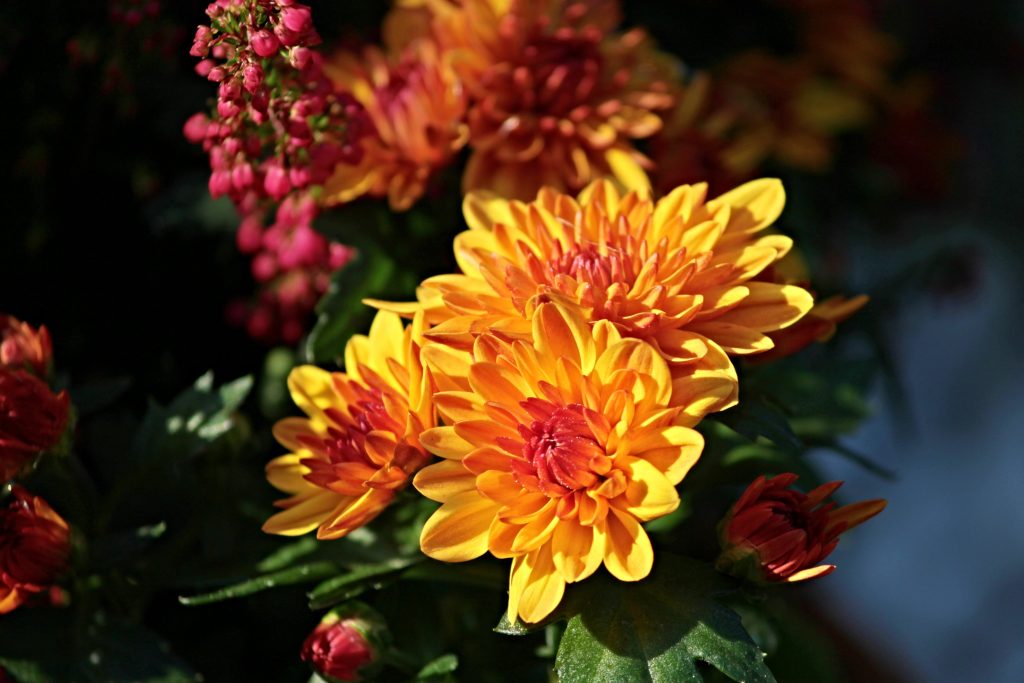 Will chrysanthemums survive UK winter?
Whether or not chrysanthemums will survive the UK winter depends on several factors, including the cultivar, planting location, and growing conditions. Many chrysanthemum cultivars are hardy in the UK and can survive winter temperatures if they are planted in a sheltered location and provided with adequate protection. However, some cultivars may not be able to tolerate the harsh winter conditions and will require additional protection, such as covering with a protective layer of mulch or moving the plants indoors.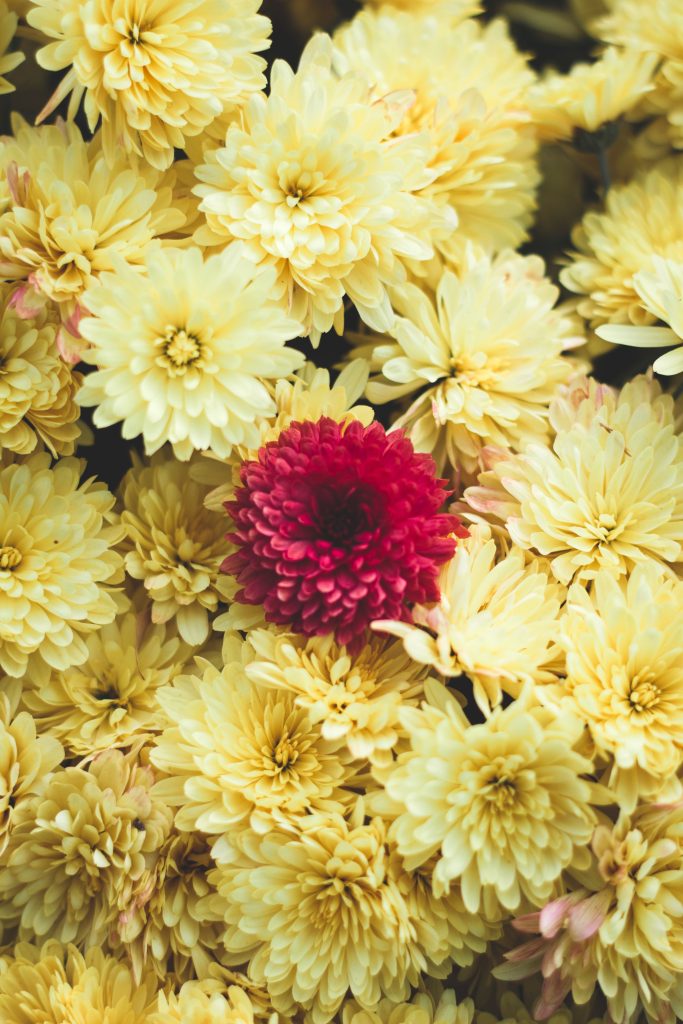 Do chrysanthemums prefer sun or shade?
Chrysanthemums are sun-loving plants and generally prefer to be planted in full sun or partial shade. They require at least six hours of direct sunlight per day to thrive and produce abundant blooms. However, in hot summer climates, they may benefit from some afternoon shade to prevent sunburn and heat stress.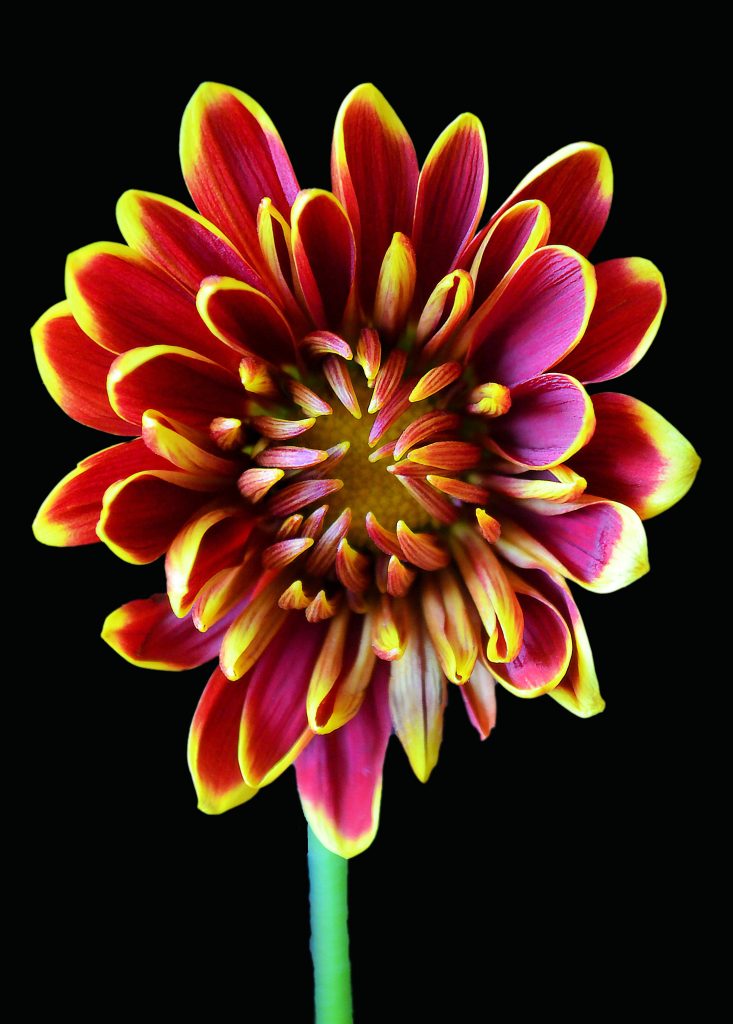 Can I leave chrysanthemums outside in winter?
Whether or not chrysanthemums can be left outside in winter depends on the cultivar and growing conditions. Hardy chrysanthemum cultivars can be left outside in the winter as long as they are properly protected and provided with adequate care. However, non-hardy cultivars will need to be brought indoors or protected with a layer of mulch to ensure their survival through the winter.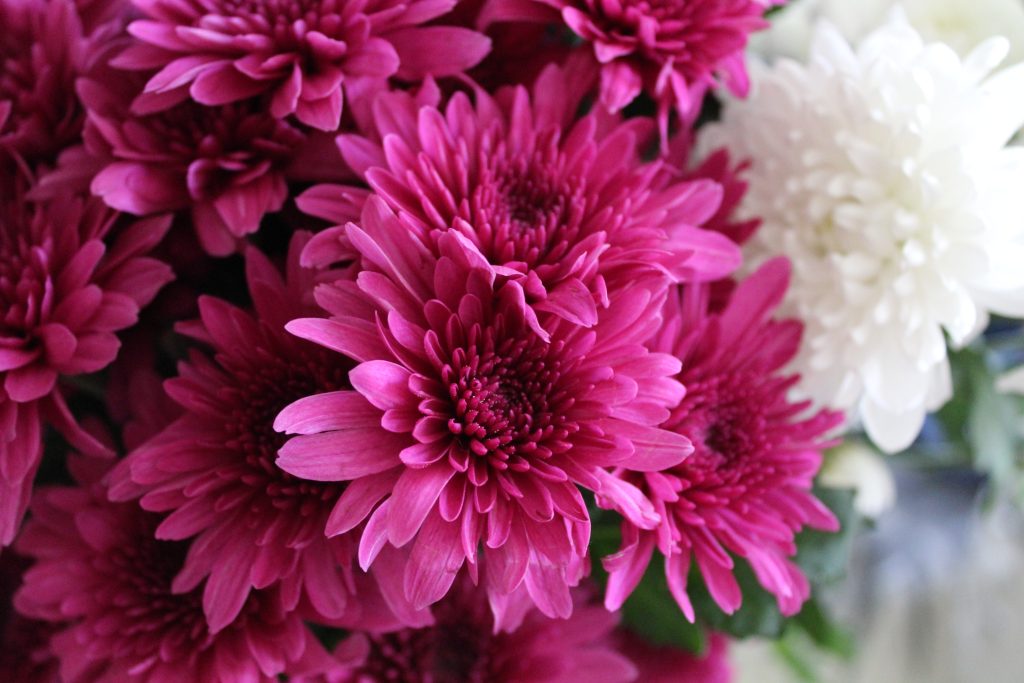 Can chrysanthemums survive winter in pots?
Chrysanthemums can be grown in pots, and their ability to survive the winter in pots depends on several factors, including the cultivar, pot size, and growing conditions. In the UK, chrysanthemums grown in pots will require additional protection from the cold winter weather, such as moving the pots indoors or wrapping them with insulating material. Additionally, chrysanthemums grown in pots may require more frequent watering and fertilizing to ensure their survival through the winter.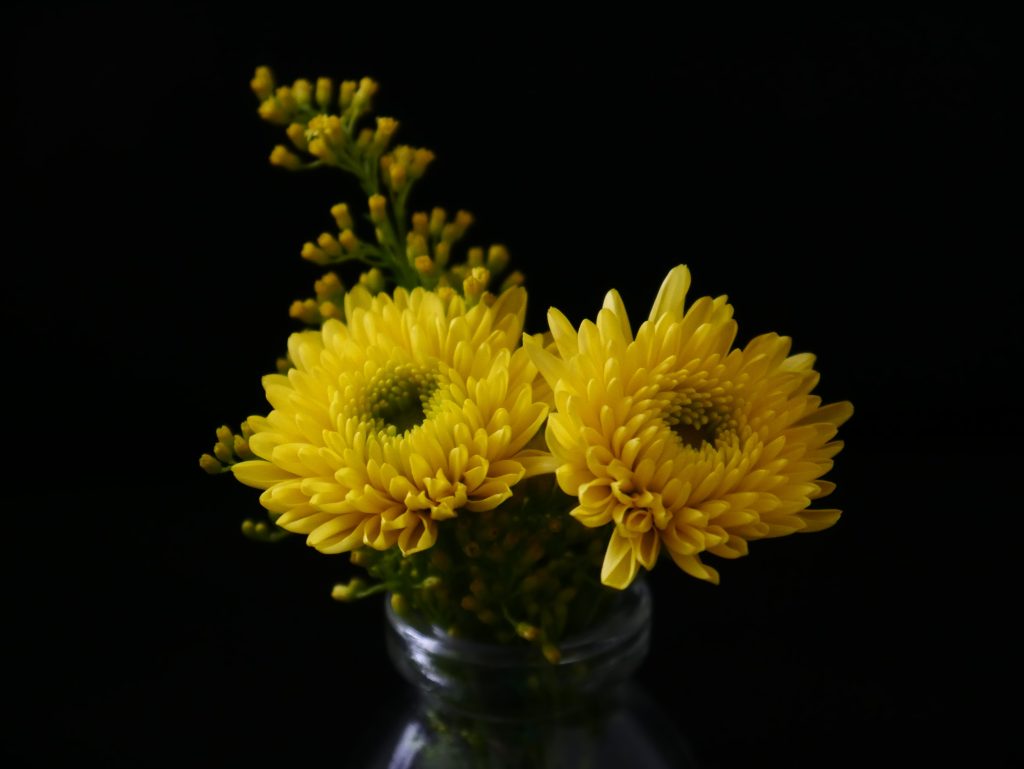 Chrysanthemums are pollinator-friendly plants and can attract bees and other beneficial insects to the garden. Bees are particularly attracted to the bright, showy flowers of chrysanthemums, and their visits can help to increase pollination and fruit set in nearby plants. Additionally, chrysanthemums provide a valuable source of nectar and pollen for bees and can help to support the health and vitality of local bee populations.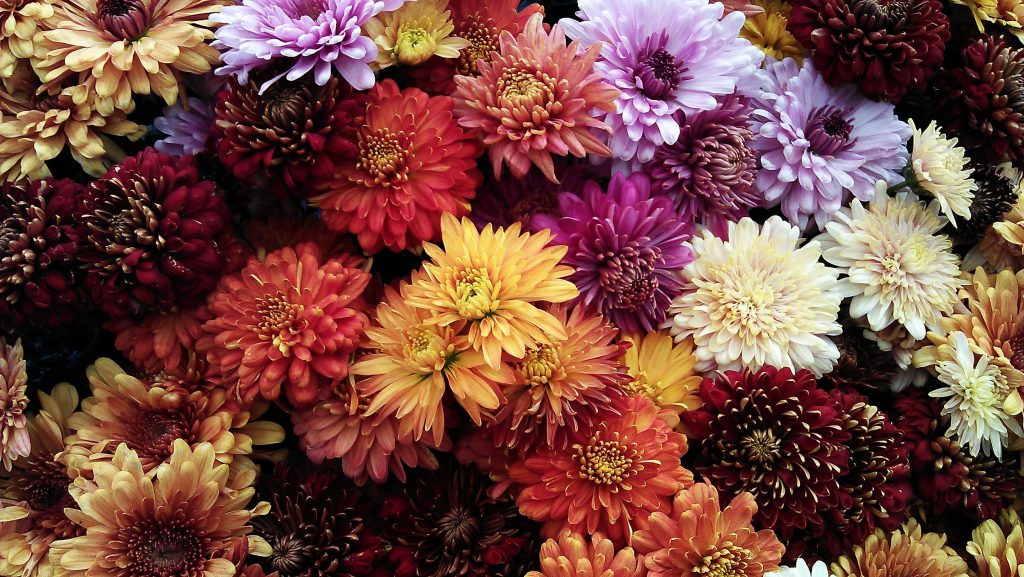 Chrysanthemums and Animals
While chrysanthemums are not typically toxic to humans, some animals, including cats, dogs, and horses, may experience gastrointestinal upset or allergic reactions if they ingest parts of the plant. The toxic components of chrysanthemums are primarily concentrated in the leaves and stems, and symptoms of poisoning can include vomiting, diarrhoea, and drooling. It is recommended that pet owners keep chrysanthemum plants out of reach of their animals and seek veterinary care if they suspect their pet has ingested any part of the plant.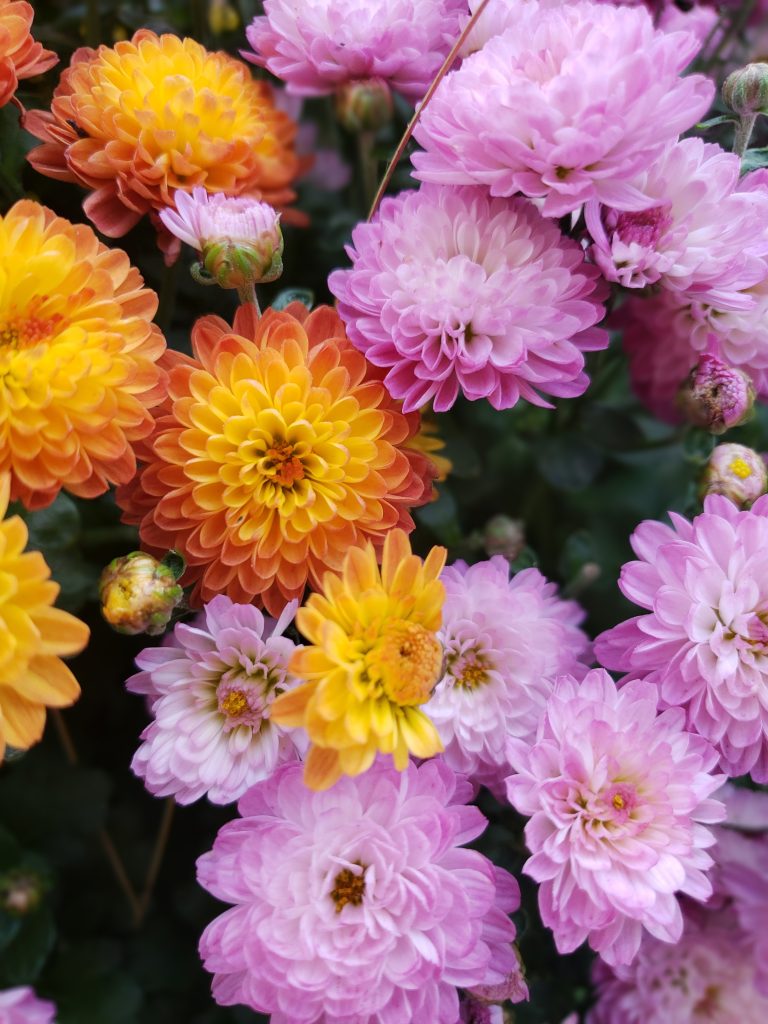 In addition to potential toxicity, chrysanthemums may also attract certain animals, such as deer and rabbits, to the garden. These animals may find the leaves and flowers of chrysanthemums to be a tasty treat and can cause significant damage to the plants if left unchecked. Gardeners may wish to use fencing or other barriers to keep these animals out of the garden or consider planting chrysanthemums in containers or raised beds to limit their access.
Chrysanthemum is a diverse and significant genus of flowering plants with both ornamental and medicinal value. This review has highlighted the taxonomic, morphological, environmental, and therapeutic properties of the genus, with a particular focus on the species found in the United Kingdom. The analysis of scientific studies on Chrysanthemum provides insight into the evolutionary and adaptive processes that have shaped the genus over time, as well as its potential for use in modern medicine and agriculture.
References:
Guan Y, Lu J,
Li Y, et al. Genetic diversity and population structure of Chrysanthemum (Chrysanthemum morifolium Ramat.) in China. PLoS One. 2016;11(6):e0156861. doi: 10.1371/journal.pone.0156861
Kim DH, Kim MJ, Kim YJ, et al. Chrysanthemum indicum Linné extract inhibits the inflammatory response by suppressing NF-κB and MAPKs activation in lipopolysaccharide-induced RAW 264.7 macrophages. J Ethnopharmacol. 2010;129(3):582-587. doi: 10.1016/j.jep.2010.04.022
Li X, Yang Y, Henry RJ, et al. Plant DNA barcoding: from gene to genome. Biol Rev Camb Philos Soc. 2015;90(1):157-166. doi: 10.1111/brv.12104
Prohens J, Rodriguez-Burruezo A, Nuez F. Vegetables II: Fabaceae, Liliaceae, Solanaceae, and Umbelliferae. Springer Science & Business Media; 2008.
Sasaki K, Inafuku-Teramoto S, Okuno Y, et al. Two novel triterpenoids and anti-inflammatory activity of Chrysanthemum zawadskii extracts. Molecules. 2014;19(10):16467-16477. doi: 10.3390/molecules191016467
The Royal Horticultural Society. Chrysanthemums. https://www.rhs.org.uk/plants/popular/chrysanthemums. Accessed February 21, 2023.