Join us as we navigate the world of outdoor cooking, where the grill is our canvas, and the ingredients are our palette. Whether you're a seasoned pitmaster or a newcomer to the BBQ scene, this guide is designed to inspire, inform, and ignite your passion for creating unforgettable summer moments. So, don your apron, gather your loved ones, and let's set the stage for a summer filled with the tantalizing aroma of charred goodness and the symphony of laughter that only a BBQ can orchestrate.
Honey and Soy Chicken Wings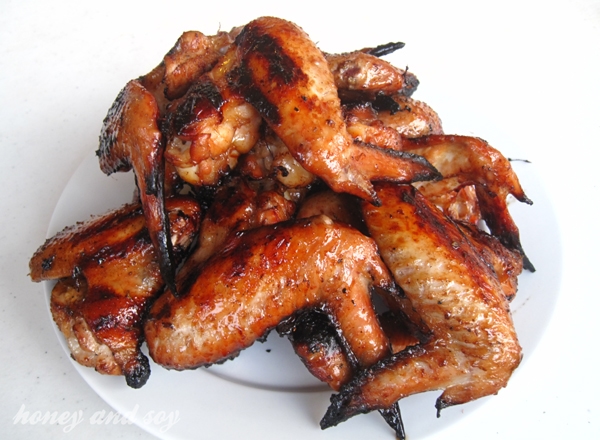 Summer BBQs are more than just a meal; they're a celebration of the season's bounty and a testament to the simple joys of life. Whether it's the symposium of flavours dancing on your taste buds or the feeling of camaraderie as you share stories around the grill, these gatherings embody the spirit of summer in every bite.
From crafting the perfect marinades that infuse every morsel with flavour to mastering the art of searing, grilling, and smoking, we'll delve into the techniques that transform ordinary ingredients into extraordinary feasts. We'll discover the side dishes that elevate the experience, the refreshing beverages that quench our thirst, and the desserts that offer a sweet conclusion to a day well spent.
Honey and Soy Chicken Wings recipe:
2 kg chicken wings
1/2 cup soy sauce
1/2 cup honey
1/2 cup white wine
3 cloves minced garlic
1 tbsp ginger

Method:
-Mix all the ingredients in a glass bowl and marinate for at least 2 hours (overnight if possible)
-Heat the grill till very hot
-Sear the chicken wings
-Turn the heat down
-Baste chicken wings in marinade and keep turning them on the grill to ensure even cooking Note that it's important that you keep turning the chicken wings to ensure that they don't burn too much.
I was a little too enthusiastic with my blazing fire and some parts were a little too scorched.
If you want the perfect result with minimal fuss, grill it in the oven at 190°C, fan-forced for around 20-30 mins.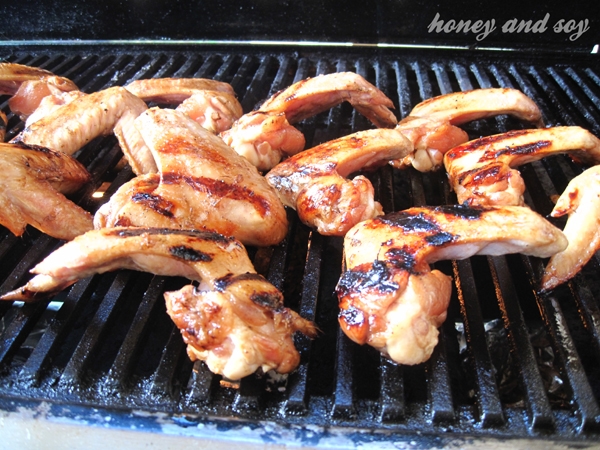 I hope my enthusiasm for honey and soy chicken wings is infectious! The blend of sweet and savoury flavours in this dish is certainly appealing. This detailed method makes it easy for anyone to replicate these mouthwatering wings.
As for my personal must-haves in a BBQ, here are a few ideas:
Grilled Vegetables: While I'm a meat lover, I can't resist beautifully charred and seasoned grilled vegetables. Bell peppers, zucchini, eggplant, and corn on the cob are some of my favourites.
Burgers: Classic beef or veggie burgers are a staple for me. I love the versatility of toppings and condiments that can completely change the flavour profile.
Grilled Pineapple: Grilling pineapple slices brings out their natural sweetness and adds a lovely caramelized touch. They can be served as a side or even in burgers.
Barbecued Ribs: Tender, fall-off-the-bone ribs with a smoky and flavorful barbecue sauce are a definite must-have for me.
Grilled Seafood: Whether it's shrimp skewers, salmon fillets, or a whole grilled fish, seafood adds a delightful variety to the BBQ spread.
Potato Salad: A creamy potato salad with the right balance of tanginess and crunch from vegetables is a great side dish to complement the BBQ flavours.
Fruit Salad: A refreshing fruit salad brings a burst of freshness to the table. Mixing various seasonal fruits creates a colourful and tasty option.
S'mores: For dessert, nothing beats the classic combination of toasted marshmallows, chocolate, and graham crackers.
Grilled Pizza: Grilling pizza dough topped with your favourite ingredients creates a unique and delicious treat.
Marinated Steak: A well-marinated and perfectly grilled steak is hard to beat. The smoky flavour from the grill enhances the meat's richness.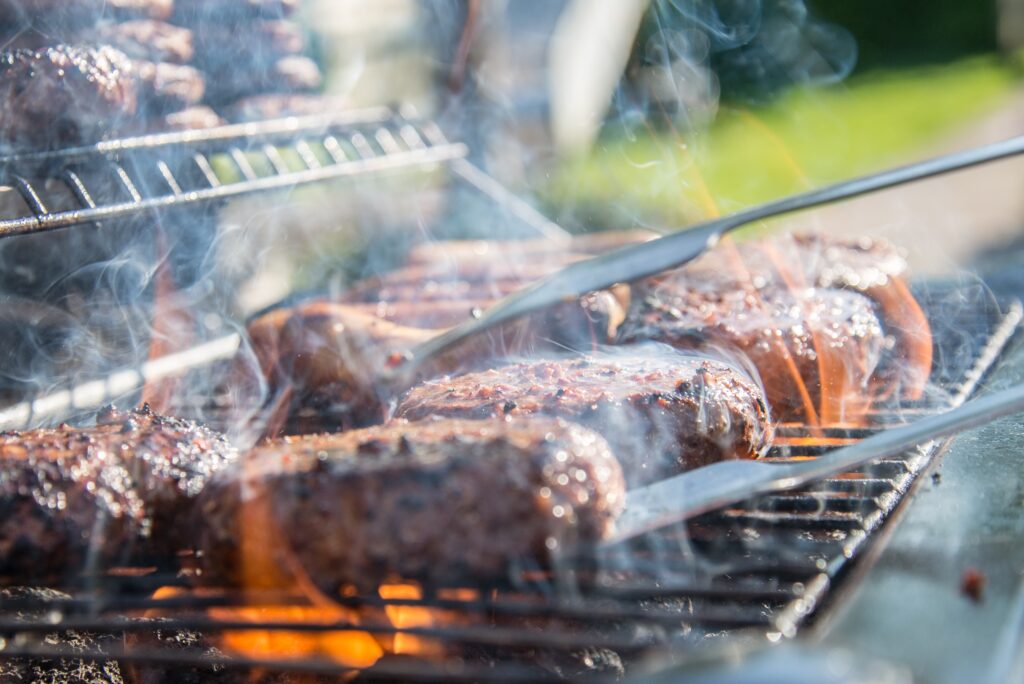 The honey and soy chicken wings definitely has a place on this BBQ menu as well! It's wonderful how food can bring back memories and bridge cultures. Enjoy your upcoming BBQs and the delightful feast they bring.