Do you need something sweet that's really fulfilling and quite simple to make? You've found it! The solution to all of your sweet tooth's desires is this delicious recipe for puff pastry apple tarts. Picture warm, golden-brown pastries with soft apple slices within, all filled with the soothing scent of sugar and cinnamon. Best feature? Making these delicious sweets is a breeze because they require basic materials that you most likely already have in your home.
Honey-Drizzled Apple Puffs Recipe
Ingredients:
2 big apples (Granny Smith, Fuji, Honeycrisp, or Gala)
1x pack of puff pastry ready-rolled sheet 320G
3 tbs white/brown sugar
3 tbs cinnamon
Acacia Honey to drizzle
These Puff Pastry Apple Tarts are the perfect dessert to serve, whether you have unexpected guests, need to satisfy a sudden sweet tooth, or simply want to wow your loved ones.
Their crispy outside and tender, melt-in-your-mouth inside combine to create the ideal balance of flavours and textures. Furthermore, this recipe's adaptability is endless; have it with a scoop of ice cream, a dollop of fresh cream, or just a honey drizzle for ultimate pleasure. Alternatively, enjoy them warm and fragrant right out of the oven. Prepare to up your autumn dessert game and indulge in a wonderful experience with each bite!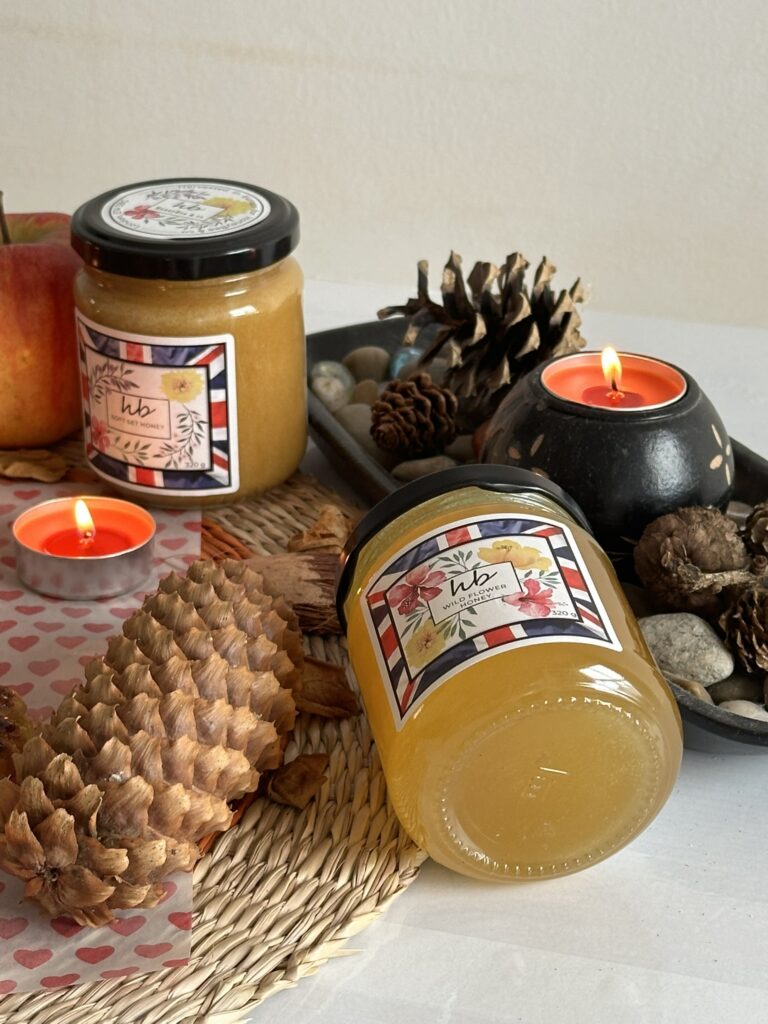 The benefits of apples:
Apples are a nutrient-dense superfood that provides a variety of important vitamins and minerals that support good health. These colourful fruits are a guilt-free snack option because they are naturally low in calories. Apples are a remarkable food because of their high vitamin C content, which is essential for immune system support and skin health. Apples are also a good source of vitamin A, essential for preserving the health of the eyes and enhancing vision.

Regarding minerals, apples are a good source of potassium, a necessary electrolyte that supports healthy heart and muscle function. Apples include dietary fibre, mainly in the form of a soluble fibre called pectin, which aids in blood sugar regulation and digestion.
Antioxidants found in apples, such as quercetin and catechins, are abundant and have been linked to a number of health advantages. By aiding in the body's defense against damaging free radicals, these antioxidants may lower the chance of developing chronic illnesses and promote cellular health in general.
Additionally, apples are a good source of B-complex vitamins, which include vitamin B6, thiamine (B1), and riboflavin (B2). These vitamins are essential for supporting healthy brain function and energy metabolism. Calcium and phosphorus, two elements included in apples, support bone health and the strength and durability of our skeletal system.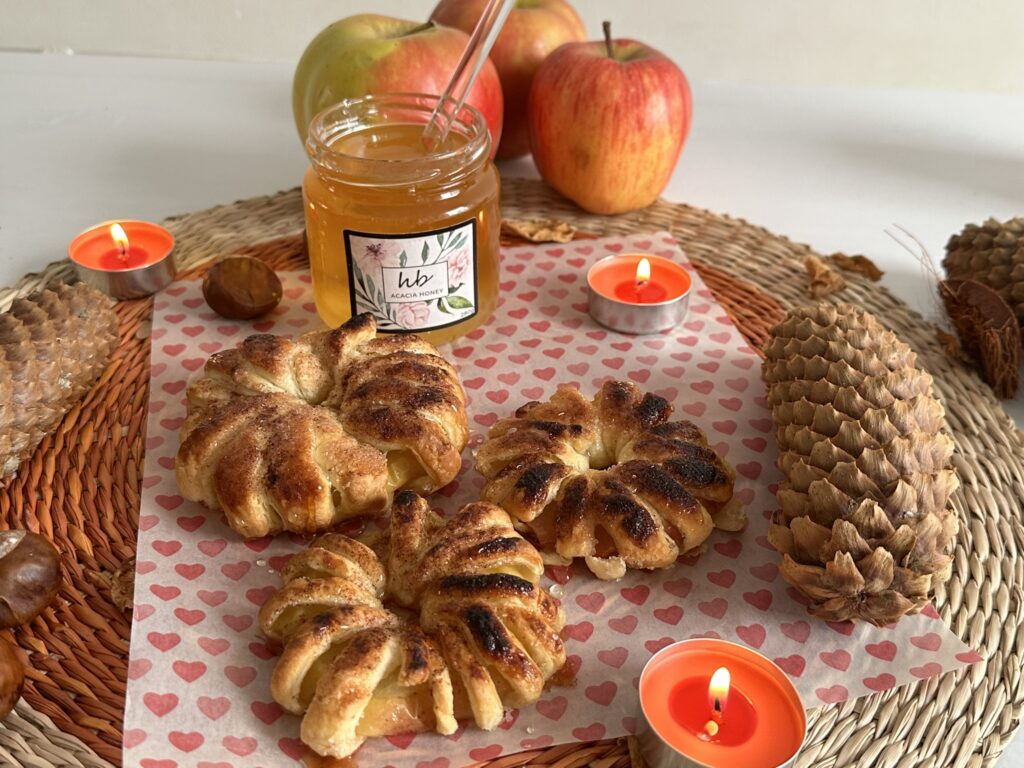 The natural combination of vitamins, minerals, and antioxidants that apples provide makes them a nutrient-dense option for improving our health from the inside out. Apples are a tasty and practical method to fuel our bodies and enjoy a healthy lifestyle because of their pleasant taste and numerous health advantages.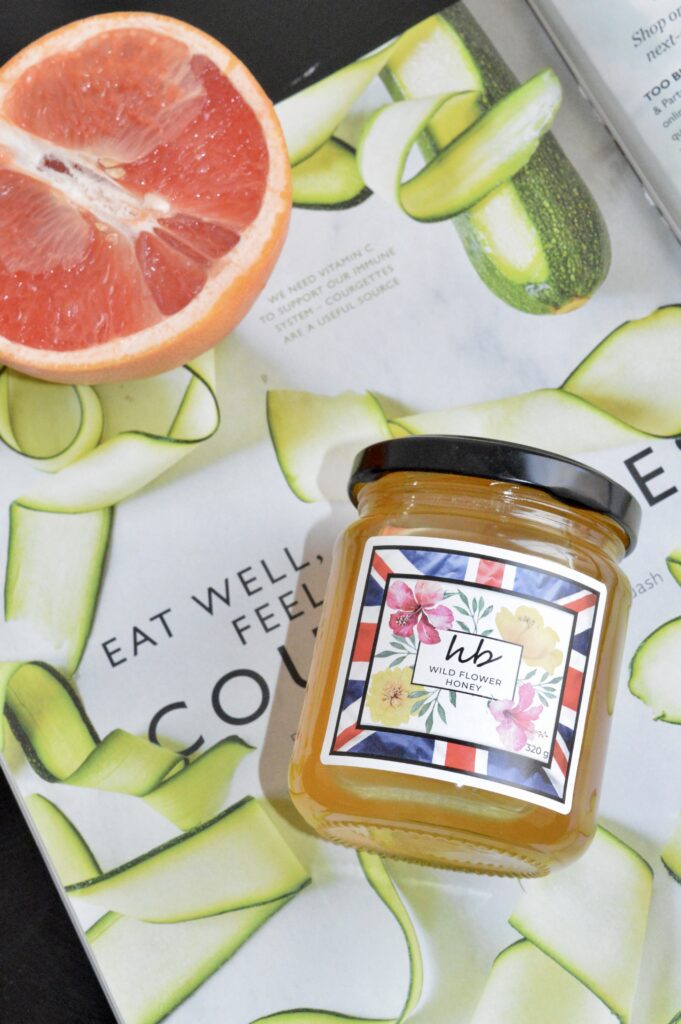 Instructions:
Slice your apples into rings of medium thickness, then use a small circle ring to remove the centre.
Next, submerge each slice in the mixture of sugar and cinnamon.
To wrap the pastry sheets around the apples, cut them into thin lines.
After washing with melted butter, wrap the apples.
Next, coat them once more with cinnamon and sugar, or pour it over them.
If the pastry is too warm, it won't puff up enough. For the created shapes to have a lovely puff, they need to be chilled for thirty minutes in the fridge.
Position the pastry shapes onto the baking paper-lined tray.
Preheat the oven to 180 degrees and bake until the tops are golden brown.
After allowing them to cool, pour some honey over them.
Serve and enjoy!