Introduction
It is our great pleasure to announce the partnership between Honey Bee & co and London Pulse.
As exciting newcomers to the netball scene, London Pulse are the rising stars of the Vitality Netball Superleague Championship.
Not only they provide world-class Netball for fans to watch, engage with and enjoy, but they also reflect the extraordinary diversity of London in their teams.
Aligned to their core mission of unearthing the leading talent in London and the South East – they simultaneously provide a pathway to success by activating the players' confidence and self-belief, enhancing their ability to engage with the world at large.
HoneyBee Collective Ltd, trading as HoneyBee&co, is a honey distribution company based in Cambridge. Besides its core business operations, the company focuses on sustainability issues in the industry, educational, social campaigns aimed to help buyers make more conscious purchases, and last, but not less important, on health and well-being surrounding the sweeteners world.
The two companies share a culture of well-being with a strong sense of community while trying to have a social impact.
About London Pulse Netball
London Pulse is Londons only Superleague netball team.  Its mission is to find, inspire and develop the next generation of leading netballers to be Superleague and England stars of the future. As the provider of England Netball's performance pathway for London and the South East, they already have an impressive track record to be proud of. Their performance pathway for young athletes aged 14-21 has already produced exceptional talent, with many now playing Superleague netball.
Netball is one of the most played sports globally by women with more than 20 million participants and the most played sport by women in the UK.
(World Netball: International Netball Federation rebrands)
(About London Pulse – London Pulse Netball.)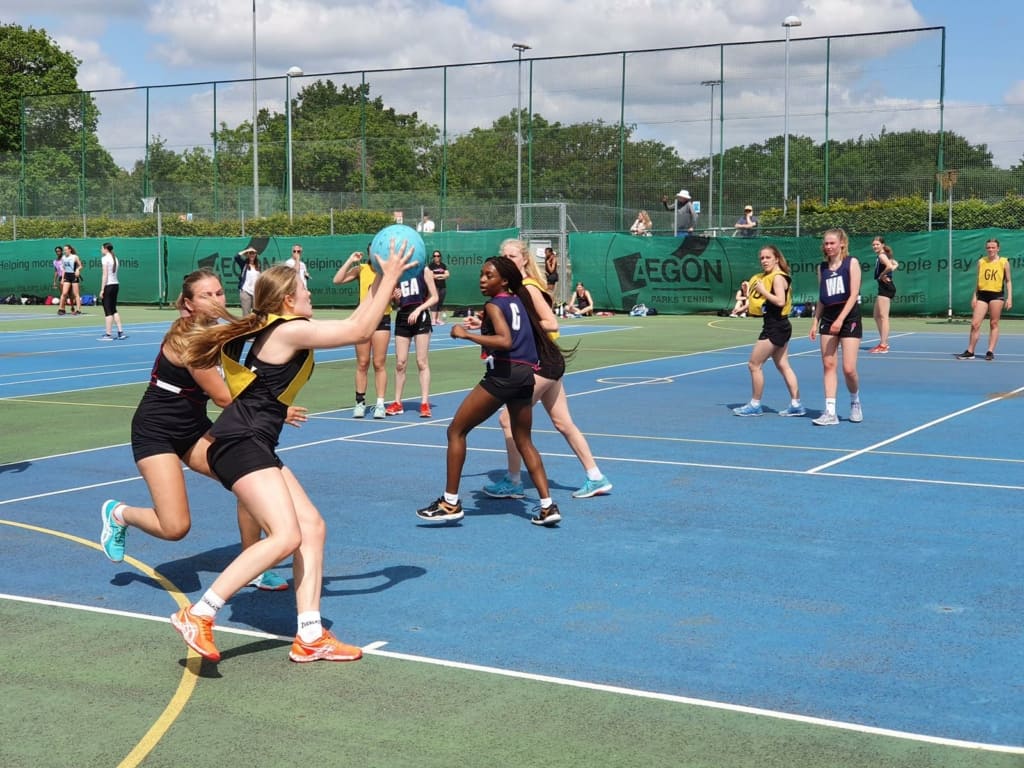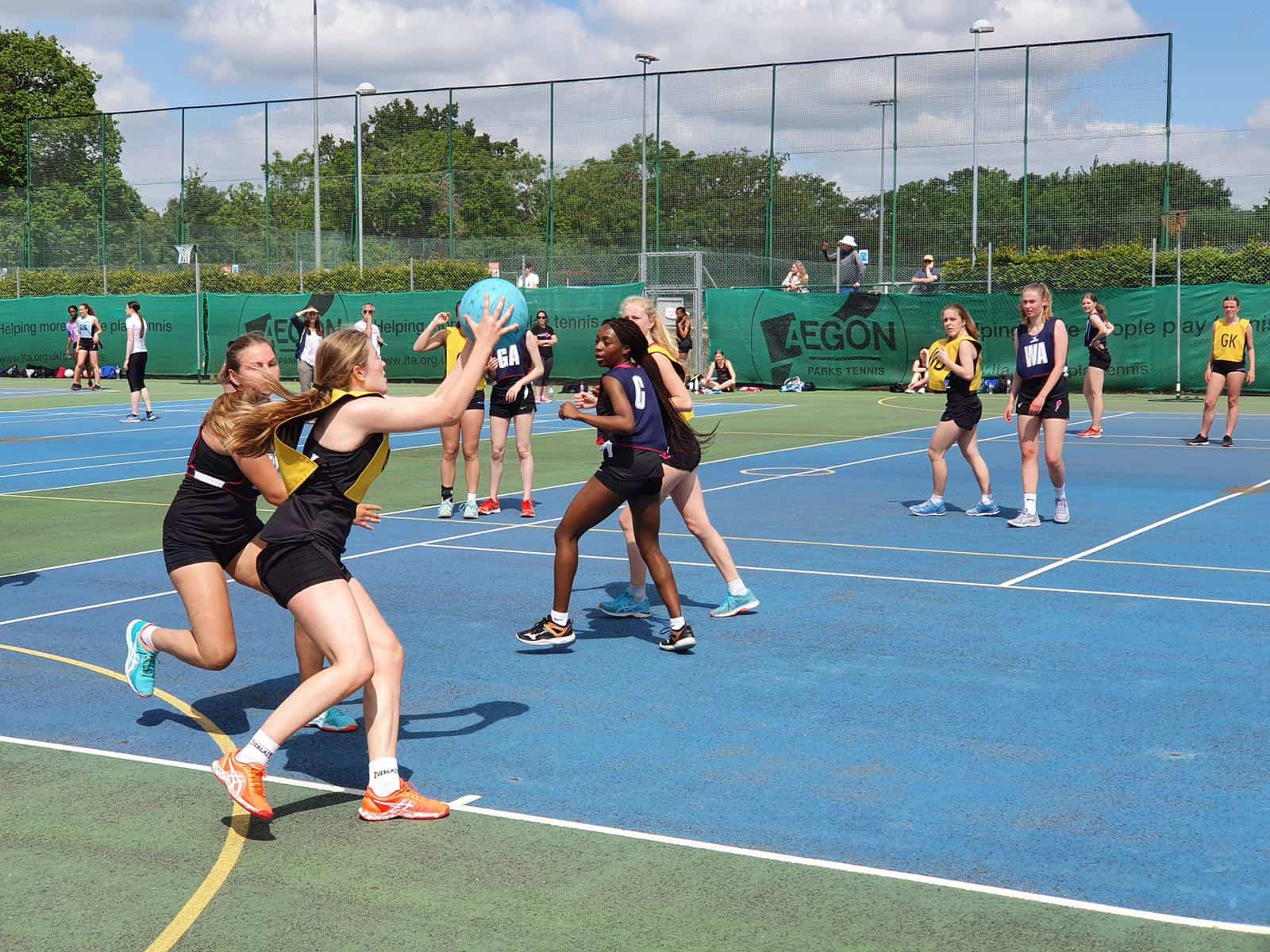 Londoners certainly have a passion for Netball – with sell-out crowds at International and Superleague matches held in the capital city at our iconic venue, Copper Box Arena located in the Queen Elizabeth Olympic Park. London has a unique identity, bustling economy, vibrant social and cultural hotspots, all providing the perfect backdrop for a London-based team. We are proud to be the home for Netball in London. London Pulse creates and provides opportunities for London-based athletes to develop and perform at a very high level. As an emblem of women's empowerment, London Pulse is a team that our capital city can proudly support.
Their social commitment is outstanding, being part of the schools and broader community, covering 32 London boroughs, offering free sessions to primary school children who would not otherwise access netball.
By disseminating their skills and experience, they offer netball pathway coaching programmes, community camps, masterclasses,  pathway trials, inspirational netball tours, annual corporate cup, disability, and visually impaired Netball, Netball for the elderly, and walking Netball in many parts of the region.
Due to its inherent educational, technical, social, and recreational implications, London Pulse considers that sports should be regarded as a real fundamental value for the individual and the community. In particular, it can perform an important educational, social and cultural function for the prevention and recovery of all forms of marginalisation and social hardship.
Being active has enormous benefits to individuals and local communities. For example, research tells us that people who volunteer in sport have 10 percent higher self-esteem, emotional well-being, and resilience. Sport and recreation also help break down social barriers and promote community cohesion, influencing social and economic community development.
London Pulse has a culture of education and inspiration to ensure athletes understand important issues regarding racial harmony, clean sport, and being influencers and role models. In addition, they aim to help and inspire others while working with our community-based projects providing Netball to players aged 9-99.
London Pulse has a unique approach to business management, focusing on marketing not only their brand but the entire industry. Loyal advocates, open and connected to Netball throughout their entire enterprise.
Netball – History
( Netball – an overview and history of the sport – Netball  )
1891 – The game was invented in the USA and called Basketball.
1897 – Netball was played for the first time.
1900 – The Physical Education Association creates the first set of rules.
1926 – The All-England Net Ball Association
1932 – The first national competition.
1949 – The first international matches were played between England, Scotland and Wales.
1960 – A new international code of rules was adopted, with the names of positions and match length changed.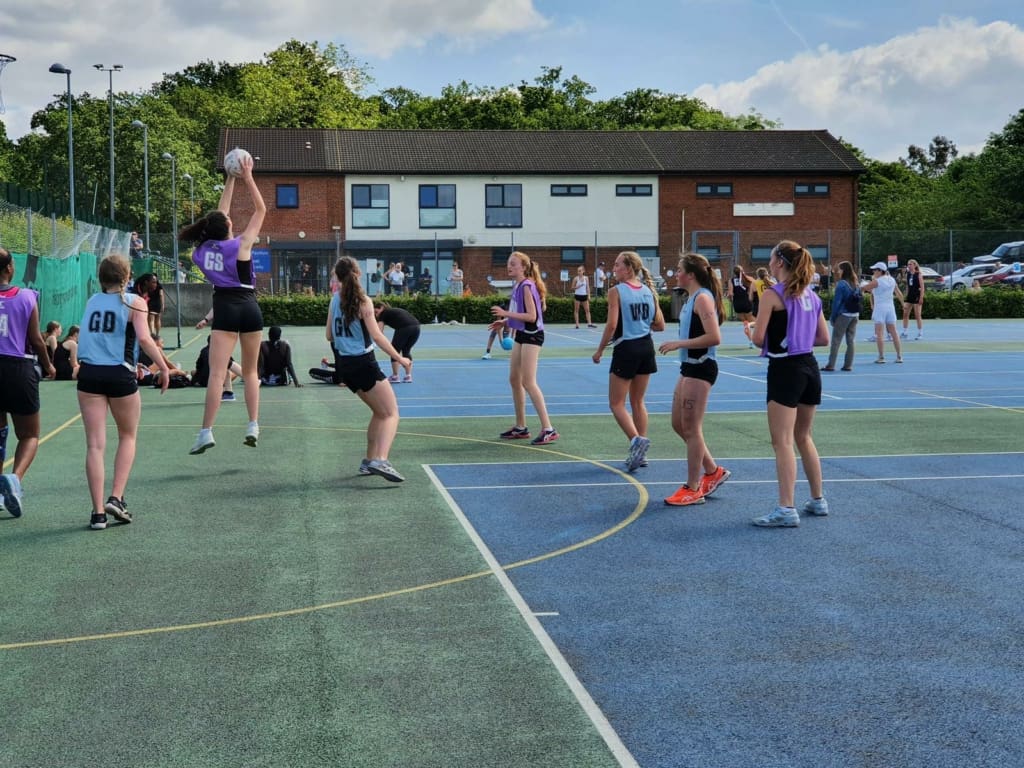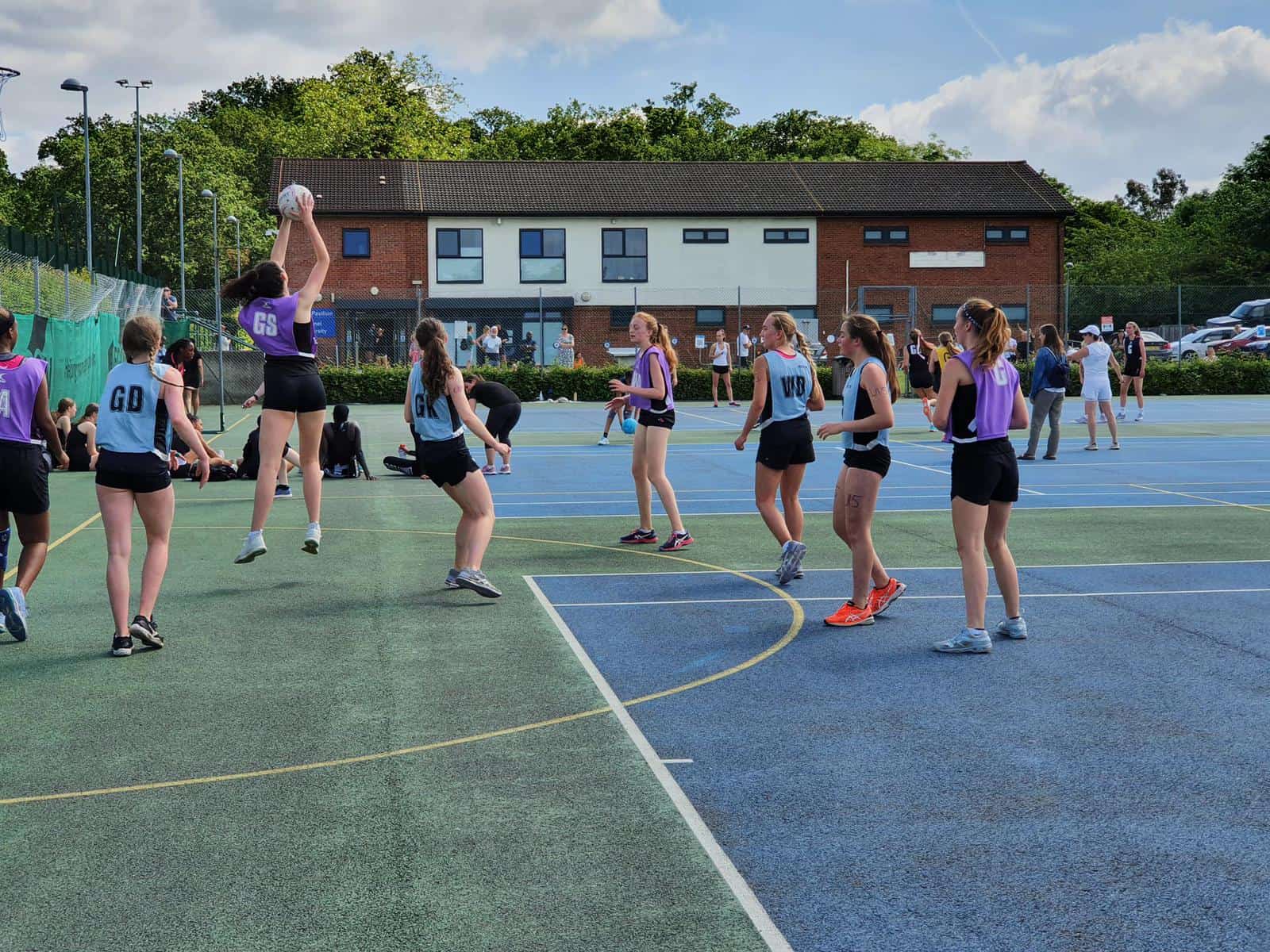 Netball – Rules of the game
Netball is a trendy sport in Australia, New Zealand, the United Kingdom, or in any case, in the Commonwealth countries. First, it was designed for women, although later, men started playing it too. The goal of a netball team is to score more goals than the opposite team. A match is divided into four halves, each lasting 15 minutes.
Netball is played on a court that is 30.5 meters long and 15.25 meters wide. There is a basket at both ends of the pitch, with a ring positioned 3.05 meters above the ground. The field is divided into areas, and players are only allowed to enter particular areas depending on their location.
The ball can be in leather or rubber, with a diameter of 22 cm and a weight of 40 grams. A netball is similar to a basketball.
A netball team consists of 7 players. The roles are defender "under the basket", third party "under the basket", attacker to the basket, defender "under the basket", side attacker, center forward, goalkeeper. Each player has the initials of his role on the shirt. No player can hold the ball for more than three seconds.
The ball moves on the field, passing from one player to another to move towards the basket area. Once a player catches the ball, he must keep one foot firmly planted on the court until he passes to another player.
Players cannot move outside their designated area. The players cannot come into physical contact with each other. Defenders must stand 0.9 meters from the player with the ball and may only attempt to catch the ball once it is in the air. They cannot try to take the ball out of an opponent's hands.
To gain control of the ball, a player can hit or bounce the ball once but not more than once. It is against the rules to throw the ball in the air before hitting or bouncing it. A player must be standing in a stable position before he can throw the ball. The opposing team must have the opportunity to steal the ball, so the team's players must leave enough space between them so that an opponent can move between them and intercept it.
A generic team has a limit of up to 12 players, but only seven can take the field
Each player has a designated playing area. The court measures 30.5 meters and is 15.25 meters wide.
The ball is smaller and lighter than the basketball ball.
Players may attempt to dunk; however, no contact with the ring or the net of the basket is allowed.
Only 2 out of 7 players can attempt to score points.
Each basket is worth 1 point, and the ball must be thrown from within a specific circle.
Each player has 3 seconds to pass the ball.
Players may attempt to fly; however, the ball must be thrown before either foot touches the ground again.
Netball official bodies do not currently have some form of match review in place.
The NRL and AFL have regular panels that meet after each round to go over games and notable incidents.
With more significant funding, they can also employ more officials and invest in technology for game day — with video referees and umpires can assist the leading officials on the ground with contentious decisions.
Netball's approach to officiating leans closest to the NBL and A-League, where there is more focus on dealing out punishments on the day.
Football has its card system, where a yellow card is given as a warning before a player is sent off with a red.
Depending on the game's length, Basketball allows a player five or six opportunities to submit a foul before they are compelled to resign to the seat. These fouls are counted and freely showed on the scoreboard.
These games have free match survey boards, giving a player five or six chances to commit a foul before they are forced to retire to the bench. These fouls are tallied and publicly displayed on the scoreboard.
Although both of these sports still have independent match review panels, they meet less frequently and tend to only be assembled when a red card is given, or a match official reports an incident higher up the chain.
Without a post-match system in place, Netball relies solely on the two umpires at the moment to handle behaviour in a game.
If a player commits something that is deemed worse than your usual penalty, a caution may be given, followed by a warning if the same type of behaviour persists.
The issue can be escalated further to a two-minute suspension and then an official send-off if the player continues to repeat the infringement.
Just like every other sport listed above, netballers can also face immediate suspension for committing dangerous play or misconduct if the umpire feels the action is justified.
But that is where the time of punishment ends. With a clean slate started at the beginning of each match and no further review or carryover penalties.
Vitality Netball Superleague
The Vitality Netball Superleague is a top-level netball league featuring teams from the United Kingdom. The league is organised by England Netball but features teams based in England, Wales and Scotland.
The league commenced playing in the 2005–06 season, replacing the Super Cup as the elite netball competition in England.
(Netball Superleague – Wikipedia)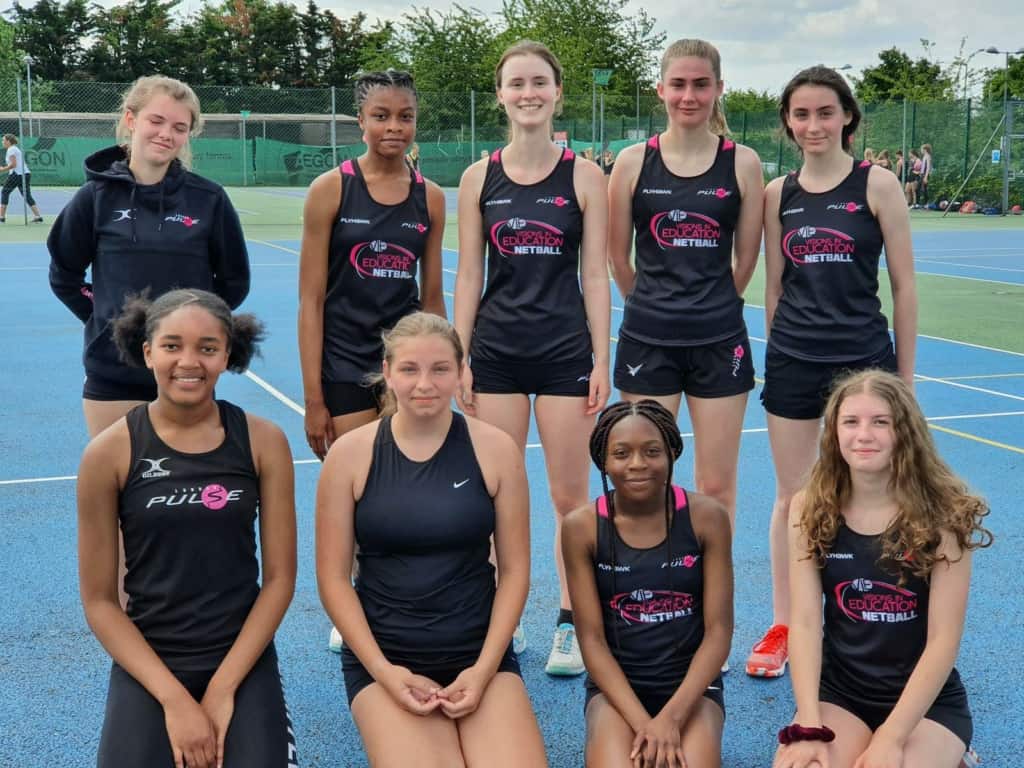 About HoneyBee&co
We are a Honey company based in Cambridge and founded in February 2021. HoneyBee&co founders come from multi-generational beekeeper families and collaborate with small beekeepers around the United Kingdom and the European Union.
HoneyBee&co's main product is acacia honey, although we will soon introduce a more extensive selection of honey.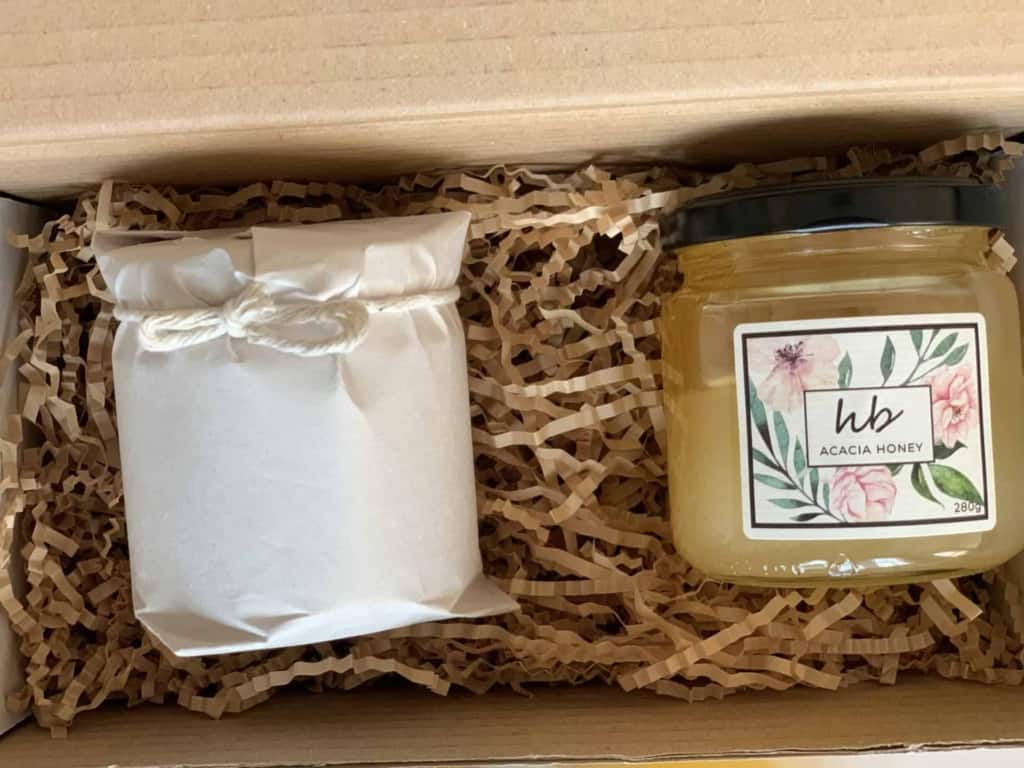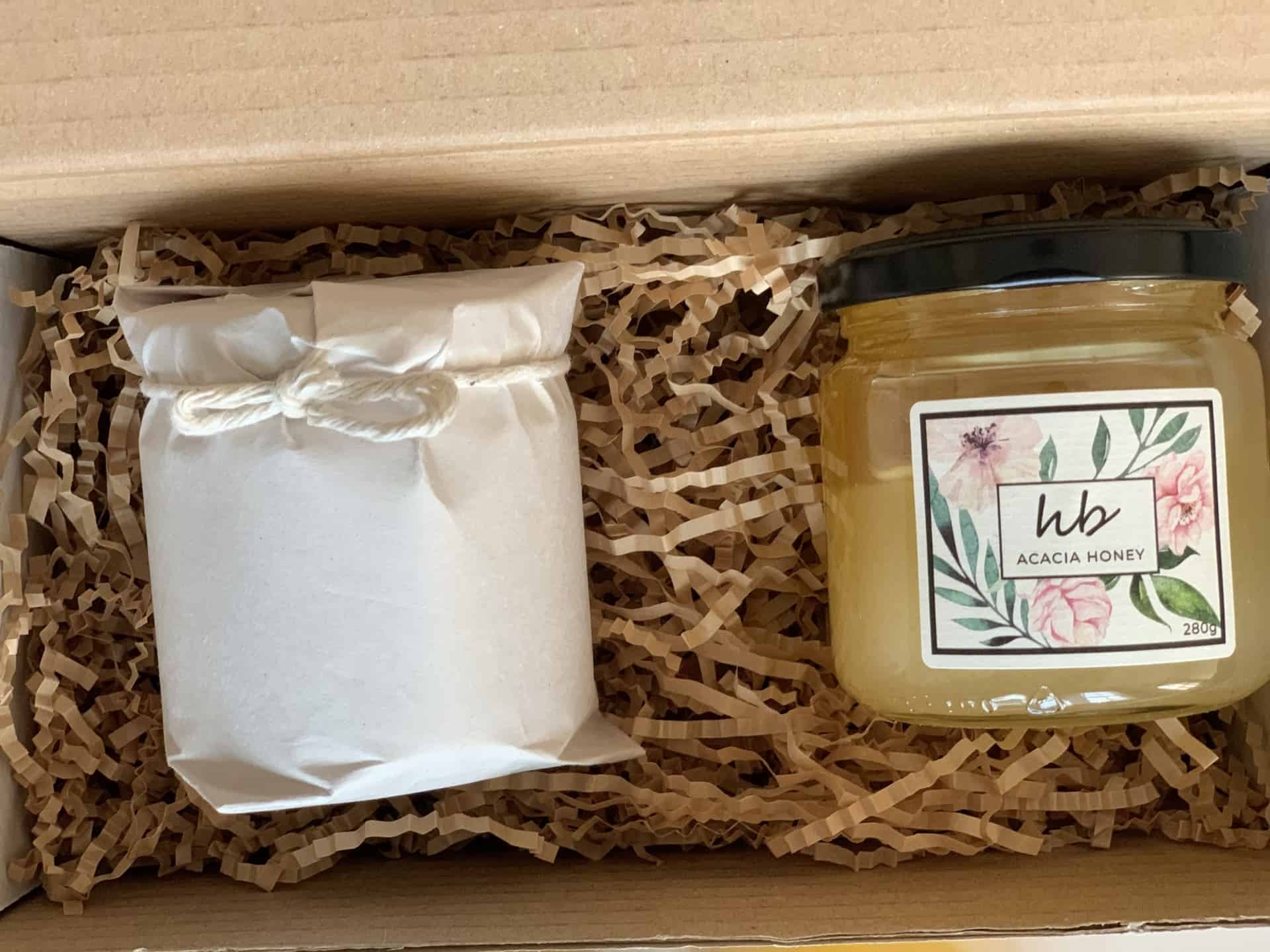 HoneyBee&co Sustainability and Social Commitment
HoneyBee&co packaging is 100% recyclable, and we are Plastic Free. We use glass jars and metal lids. Our labels are made of paper thermally glued and placed by hand. Our shipping packaging comprises carton boxes, shredded paper, paper sheets, cotton thread, and paper tape.
Everything is done by hand; from taking care of the bees and their daily activities, to harvest, putting the honey into jars, labeling, and packaging.
We are actively looking for more eco-friendly solutions and working on several new and sustainable products.
We are committed to full transparency when it comes to our products. So, for example, we publish our honey analysis under every batch and the legal requirements for main fields and links to the regulator's bodies.
HoneyBee&co Social Campaigns
#HoneyBeeEducated
Feedback from our customers allowed us to identify significant gaps and misconceptions regarding honey-related information. As a result, we decided to start a social media campaign to raise awareness about Honey, Honey Products and Honey Bees while helping customers make more conscious purchases.
Terminology on labels can be very misleading in this highly regulated industry, and we want to make it simpler for everyone.
We will publish weekly posts and Blog Articles on our website and our social media channels regarding many curiosities and essential information related to this wonderful world of HoneyBees.
#HoneyBeeNatural
At HoneyBee&Co, we believe that when it comes to beauty, less is more! Cosmetics can be used to enhance beauty, but they should not alter their form. There is a deep connection between Natural Beauty, Cosmetics and Nature itself.
Natural beauty means committing to caring for your well-being and the health of the planet. The most significant environmental impact is how traditional ingredients are extracted or manufactured—regardless of if they are naturally occurring or not.
Stay tuned on your favourite social media channel; we will soon publish on our website our study on Natural Beauty and its connection to Nature.
#HoneyVsSugar
Soon to be published on our website at staging-honeybeeco-staginghoney.kinsta.cloud is our report on Honey vs Sugar from the #HoneyBeeEducated series. We will explore the production process of both honey and sugar and their impact on our health and the surrounding environment.
We campaign against sugar production due to the disastrous environmental impacts associated with it and directly against the consumption of sugar as it is the cause of many diseases and conditions like Diabetes and Obesity.