British Wild Flower Soft Set Honey 280g (1 Jar)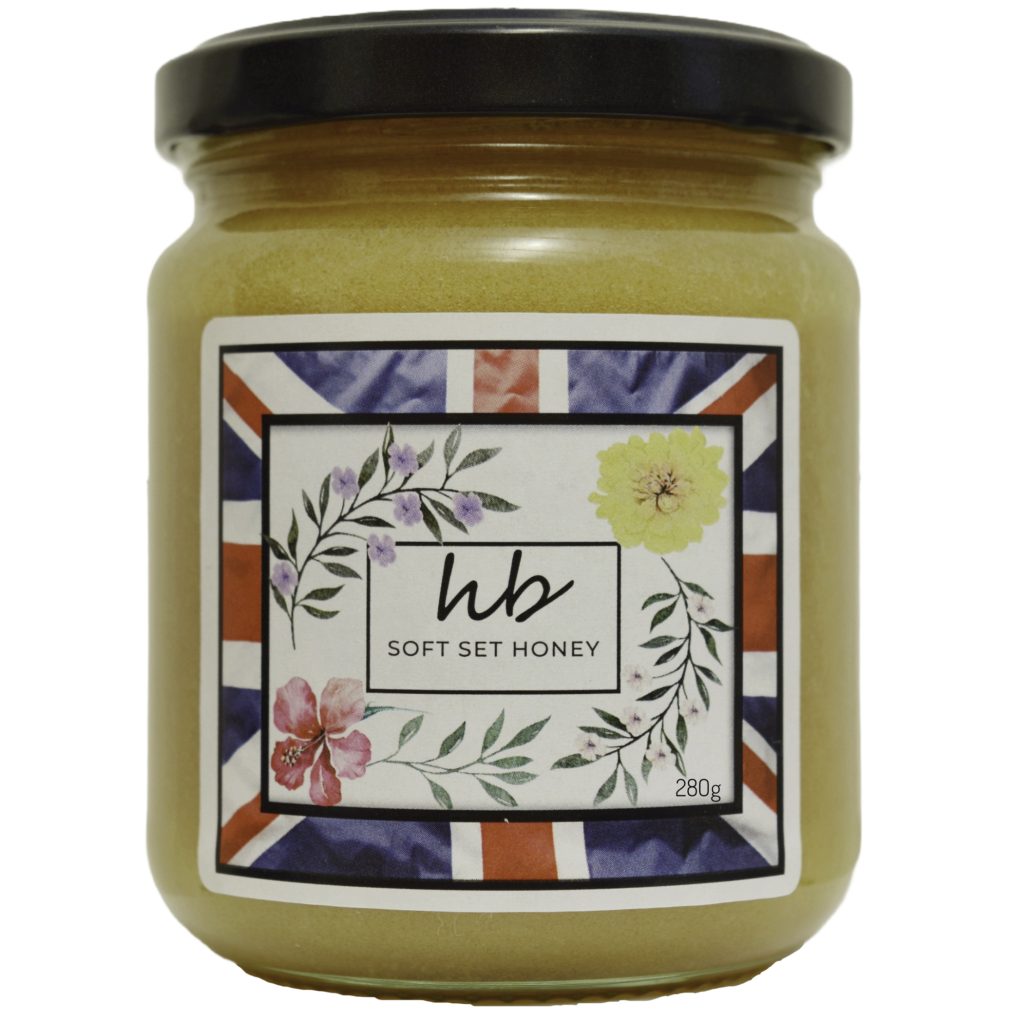 Really enjoying this! Really nice taste and texture.

Really enjoying this honey from Honey Bee - great that it's so natural - I got 3 jars (free delivery) and love it!

Really nice tasting honey. Always open to trying local honey to help with allergies. The packaging is also very sweet!

A lovely honey, much better than the stuff you get in supermarkets

Amazing brand!! You can actually taste the flowers this honey is made of. It offers so much incredible variety in taste that you never go

...

back to any honey you find in the supermarket. Definitely a game changer!

read more

Enjoying this brand! The honey taste is natural, definitely doesn't compare against the majority of store brands that taste like corn

...

syrup. I prefer to support a company that cares about the bee population and educates customers. Plus the packaging is cute

read more

The honey is exquisite and the customer service is great. They are very close and solve all your doubts quickly. Thanks.

Lovely honey, more flavour than the same type of honey in the "finest" supermarket range which is probably adulterated with sugar syrup.

...

This honey has a totally different texture and consistency to the supermarket equivalent which I find pleasant. I intend to purchase again and increase my subscription.

read more

Second time ordering this honey, it's now a necessity in my kitchen. Always delicious and no added nonsense! Definitely recommended

Amazing service, quick delivery, gorgeous packaging, and delicious taste!! Couldn't recommend enough

Il miele ha un sapore particolare, molto profumato, veramente buono! Da provare con i formaggi stagionati o nella preparazione del

...

tiramisù. In cucina come sostituto dello zucchero e molto versatile. Grazie HoneyBee & co!

read more

This honey is the good stuff, fragrant and delicious! The packaging looks really nice too, perfect to display in your kitchen 😄.

...

Love it!

read more

I received the honey today 21/5/22 . The honey is absolutely deliciousand I strongly recommend it. I will certainly be purchasing it again.

Honey is very delicious and tastes great! Smooth delivery.

Sabor intenso! Difícil encontrar miel de tan buena calidad!

I keep buying it. Perfect as always.

Absolutely love this product! It tastes amazing and I consume it on a daily basis! Would definitely recommend and order more!

Beautiful tasting honey. Very pleased.

Excellent customer service and a fine honey!

The honey is very delicious. This is how a real honey should taste like. I've tried a few different ones, cheap and expensive, various

...

types from the UK supermarkets - none of them gets to this level. I strongly recommend, worth the money! The delivery was fast as well, considering I ordered standard one, and it came in such a nice wrap, you can even make it as a gift to someone.

read more

Nice honey. Good service. I use it for breakfast with milk and bread!

Amazing products. Great customer service. Great quality and beautiful packaging (all recyclable!). Definitely coming back.

Amazing honey, delicious and with an incredible aroma. Reordered again - delivery is always so fast too! Best Honey I've had in years - seriously good 😀