The most famous garden in the UK is a must-see for anyone visiting London. At Kew Gardens you will find one of the most beautiful landscapes in the UK with amazing greenhouses. The gardens are also home to a national collection of plants from around the world.
Kew Gardens is a wonderful place to visit full of history and beauty. A real treat to see things in the flesh, something that I have always missed with all my travels and have only been able to window shop. So here is our day at Kew Gardens in London.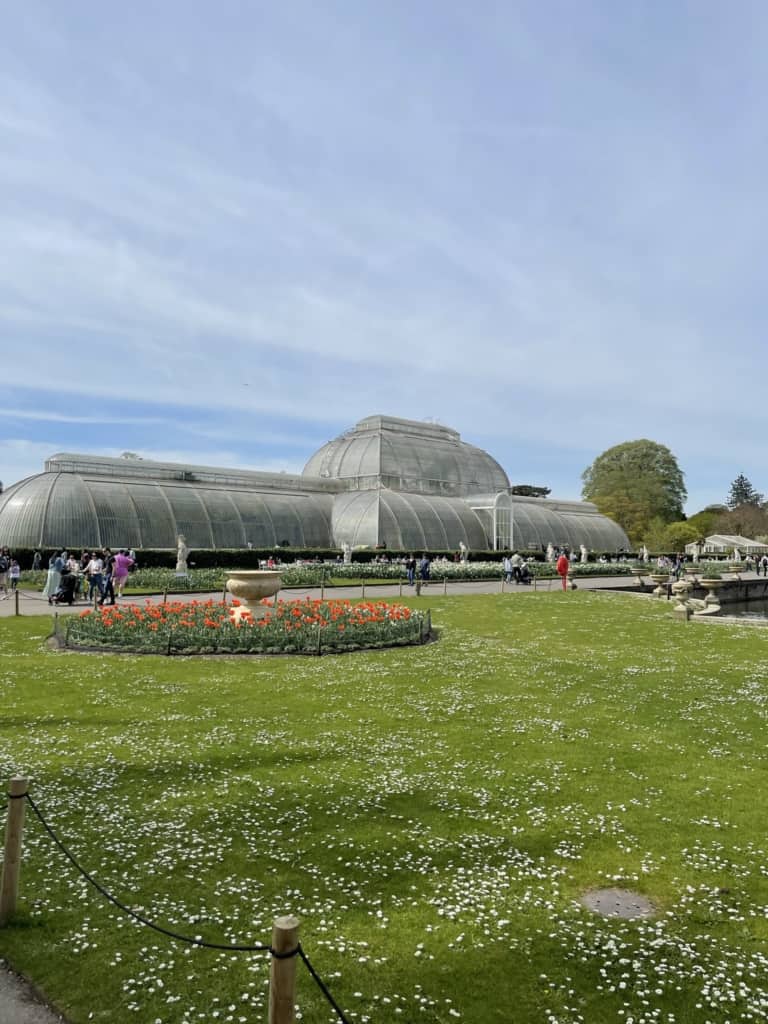 Kew Gardens London- Easter Day
We decided to go and have a picnic with our friends on Easter Day in Kew Gardens. That's right picnics are allowed in most green areas and parks of the gardens. We were immediately astonished. Bloomed flowers everywhere!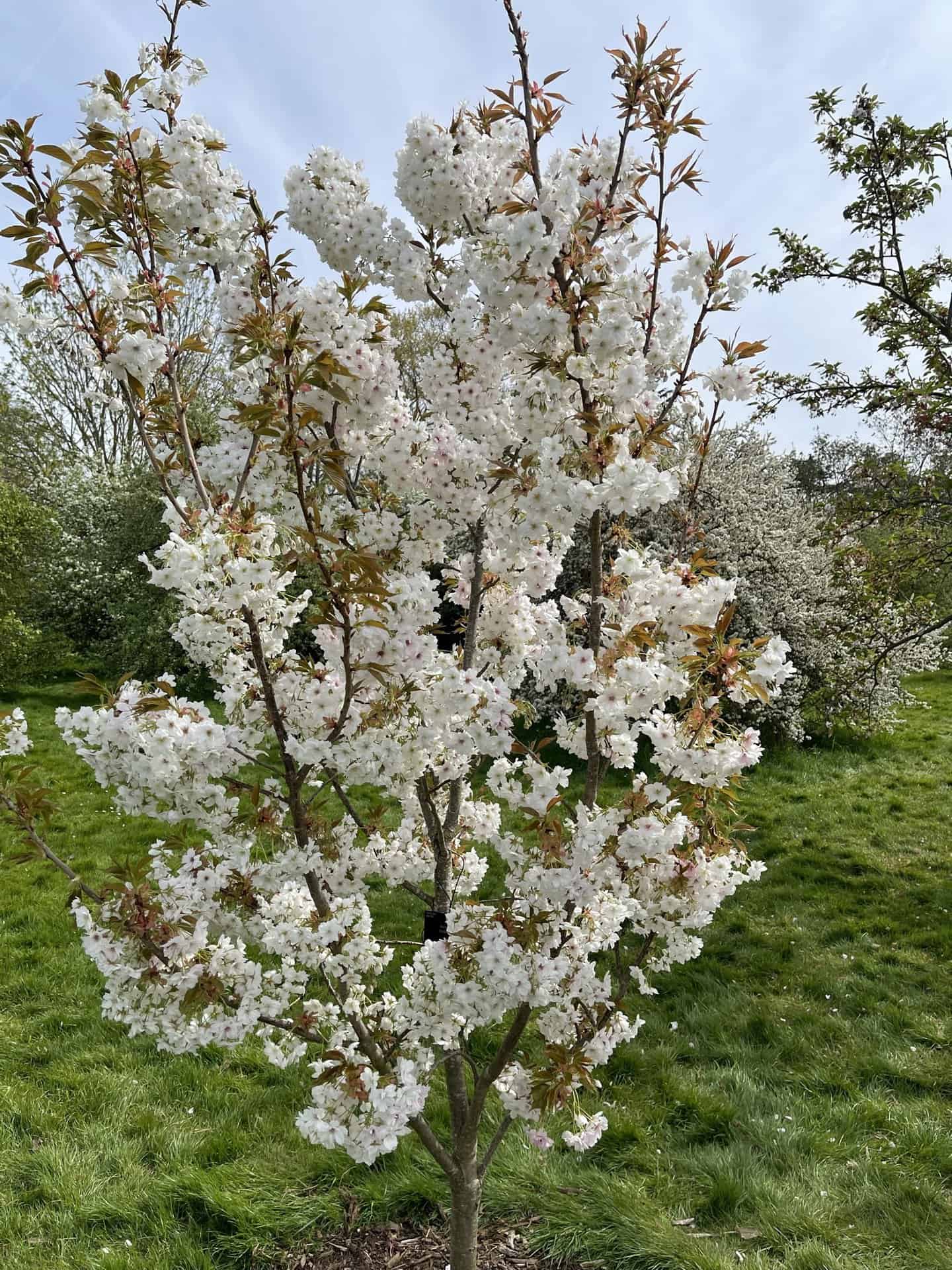 We did not see that many bees around which seemed odd. After researching online we discovered that there aren't any Kew Gardens Bees. We walked through the gardens, choose an amazing spot on the grass and had an amazing day with our friends and family. There are many buildings we have not explored but we will definitely be back and we will update this article with more information.
The Hive
The Hive is a unique world-class installation and experience created by artist Wolfgang Buttress, Simmonds Studio, Stage One and BDP. Pollination is important for our food security third of global crop yield is dependent, to some extent, on bees and other pollinators. In highlighting the importance of pollination in our food chain, The Hive poses one of the most pressing questions of our time – how can we protect our pollinators in order to feed our growing population? Illuminated by almost 1,000 LED lights, The Hive represents a vast honey beehive. It's linked to one of Kew's hives and the lights flicker in time to vibrations caused when the bees communicate with each other. Wolfgang was inspired by the work of Dr Martin Benscik of Nottingham Trent University, who has developed technology to monitor the health of beehives. His research is a prime example of how British science and creativity are helping solve global challenges.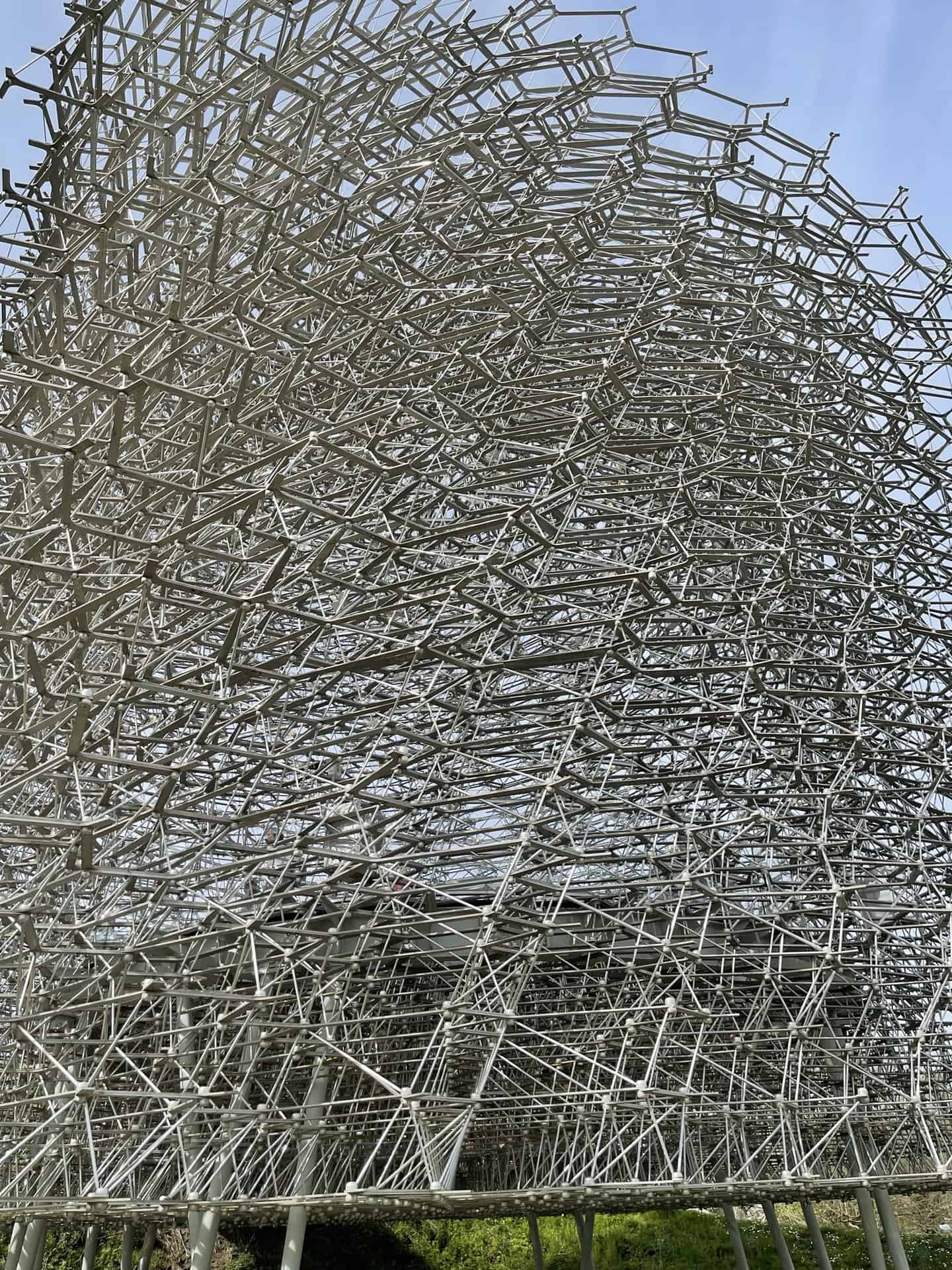 Kew Gardens Fox – Enjoy this gallery of our friend for the duration of the visit –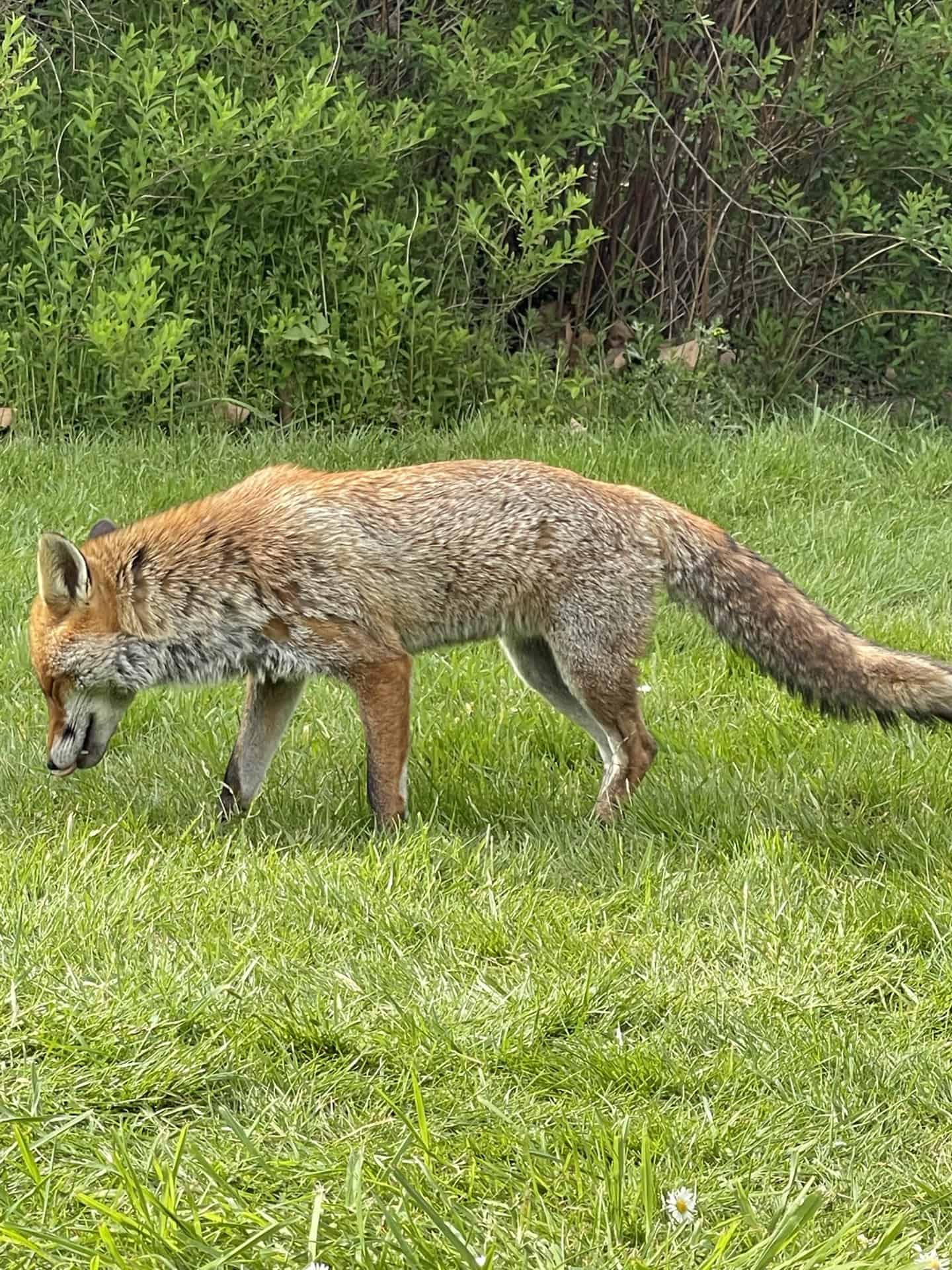 How to Get to Kew Gardens: Directions on how to get to Kew Gardens
Kew Gardens By Car To reach Kew Gardens by car, you can take the A4 or the M4 to Kew Bridge. You should follow signs for Richmond Park once you get onto the approach road from Kew Bridge. It's a good idea to have a full tank of gas before embarking on this journey as most petrol pumps close before their posted hours. Driving is undoubtedly the fastest way to make it to Kew Gardens with relatively little traffic except during rush hour periods despite the detour.
You can get to Kew Gardens by bus by taking either the 65,110,237 or 267 bus routes. Both the 65 and 110 stop near Lion Gate, while the 237 and 267 both stop at Kew Bridge station.
Kew gardens can also be reached via tube or train as it is within walking distance (500m-800m) from Elisabeth Gate and Victoria Gate.
This is the Ideal Time to Visit the Gardens
What are the Kew Gardens opening times?
The Kew Gardens opening hours are as follows:
1 May – 31 August 2021: Mon – Fri|10 AM – 7 PM (Last entry 6 PM)
Weekends| Bank Holidays: 10 AM – 8 PM (last entry 7 PM)
1 September – 30 September 2021: 10 AM – 7 PM (Last entry 6 PM)
11 AM on 11 & 12 September
1 October – 30 October 2021: 10 AM – 6 PM (Last entry 5 PM)
31 October – 16 November 2021: 10 AM – 4 PM (Last entry 3 PM)
17 November 2021 – 9 January 2022: 10 AM – 3 PM (Last entry 2 PM)
24th & 25 December: Gardens Closed
10 January – 31 January 2022: 10 AM – 4 PM (Last entry 3 PM)
1 February – 28 February 2022: 10 AM – 5 PM (Last entry 4 PM)
1 March – 31 March 2022: 10 AM – 6 PM (Last entry 5 PM)
Did you know?
Like Captain Bligh and Fletcher Christian in the legendary tale of Mutiny on the Bounty, Kew's Jonathan Bastable and Joseph Banks also set sail for the South Pacific during their voyage to the east coast of Australia. While the mutineers wanted to run away from England, Jonathan and Joseph wanted nothing more than to explore faraway places as part of their mission for The Royal Botanic Gardens, Kew.